A Crib Sheet For Rankings Of Russian Universities 2020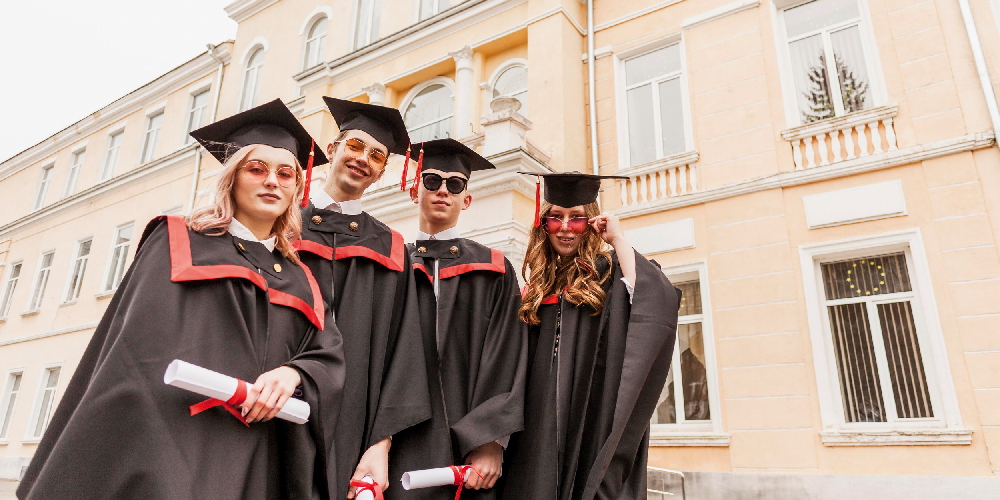 Who takes the top spot?
Russia is a country of great opportunities. And that's not about the size of its territory. Russian universities take an active part in national and global rankings continuously improving the quality of education and developing science and technology. Such ranked lists give extra help to applicants choosing a university. What should we focus our attention on using them as a reference? Let's see how it works with major rankings.
Statistics show that university brand awareness on the global stage is one of the key incentives for attracting applicants. Top universities are always on everyone's lips. To date, over a third of students have used international rankings to choose their university*. If you keep an eye on these mysterious lists too but have a fear of digging too deep into scientific descriptions and figures, follow our tips on reading global tops called the Big Three.
* According to the Hobsons international agency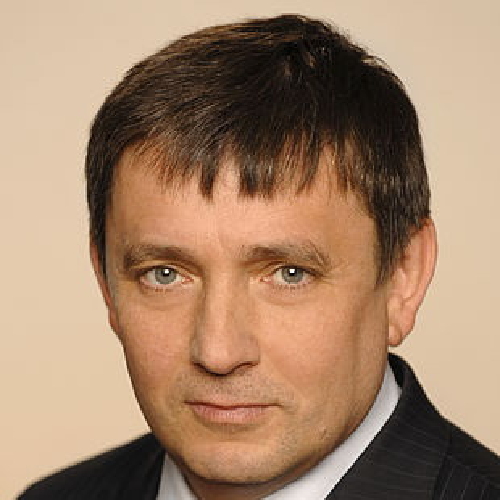 Thanks to [Russian] Project 5-100, our scientific schools enhance their prestige in the world and attract more and more young researchers under 39. The university has gone global with Master's graduates and postgraduate leavers from non-CIS countries– their number in IT areas alone increased threefold in 2020.
Victor Koksharov, -
Rector of Ural Federal University
Times Higher Education, THE
It rates the quality of teaching and research, the level of knowledge and innovation dissemination, and income.
1,400 universities from 92 countries
47 Russian universities
World University Rankings QS
It rates academic reputation, international faculty ratio, international student ratio, graduate employment prospects, etc.
1,002 universities from 80 countries
28 Russian universities
Academic Ranking Of World Universities, ARWU
It is particularly useful to those planning to build a research career. The universities participating in ARWU are rated depending on their research level. ARWU takes into consideration the volume of publications in top journals, the number of highly cited researchers, international co-authorship, the number of staff winning prestigious awards.
1,000 universities of the world
11 Russian universities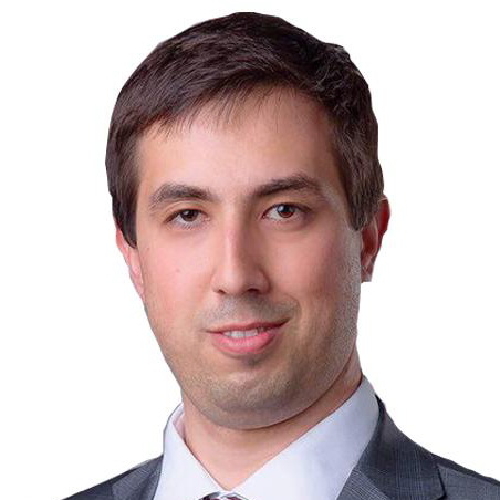 Moscow Institute of Physics and Technology actively develops new areas and goes beyond our traditional field. In Physics, we are in the world's Top 100 universities according to QS and in the Top 50 according to THE. The latest QS Rankings edition shows that MIPT has greatly improved in related fields such as natural sciences, mathematics, chemistry, materials sciences. We are deeply interested in admitting the best applicants who will conduct cutting-edge R&D in the most relevant and sought-after areas.
Vitaly Bagan -
Vice Rector for Science and Development Programs of MIPT
Looking into one or another global ranking, we should always remember that universities are rated as scientific centers first. So, such rankings are targeted at those applying for Master's and PhD degrees outside their country.
Rating agencies publish their research findings annually. Traditionally, Lomonosov Moscow State University has been a leader among Russian universities. It is followed by nearly the same universities taking positions in a different order and in different rankings.
Here Are Some Of These Universities:
Higher School of Economics*
Far Eastern Federal University
Moscow State Institute of International Relations
Bauman Moscow State Technical University
Lomonosov Moscow State University
Lobachevsky State University of Nizhny Novgorod*
Novosibirsk State University*
Russian Presidential Academy of National Economy and Public Administration
Peoples' Friendship University of Russia
Plekhanov Russian University of Economics
Saint Petersburg State University
Saint Petersburg Mining University
St. Petersburg National Research University of Information Technologies, Mechanics and Optics (ITMO University)*
Skolkovo Institute of Science and Technology
National Research Tomsk State University*
Ural Federal University named after the First President of Russia B.N. Yeltsin
National Research Nuclear University MEPhI*
* National Research University
Tip №1
Rely on subject rankings compiled by broad subject areas (e.g. natural or social sciences) or narrow subject areas (e.g. mathematics, history, chemistry). The point is that the same universities can rank high in so-called "overall" rankings but rank low in particular areas.
Let's Try Another Tack
If you've already resolved to choose a particular field of study, delve into subject rankings (and rankings by broad subject area) from the same Big Three. Let's take some subject areas and see which universities are good at them according to ARWU.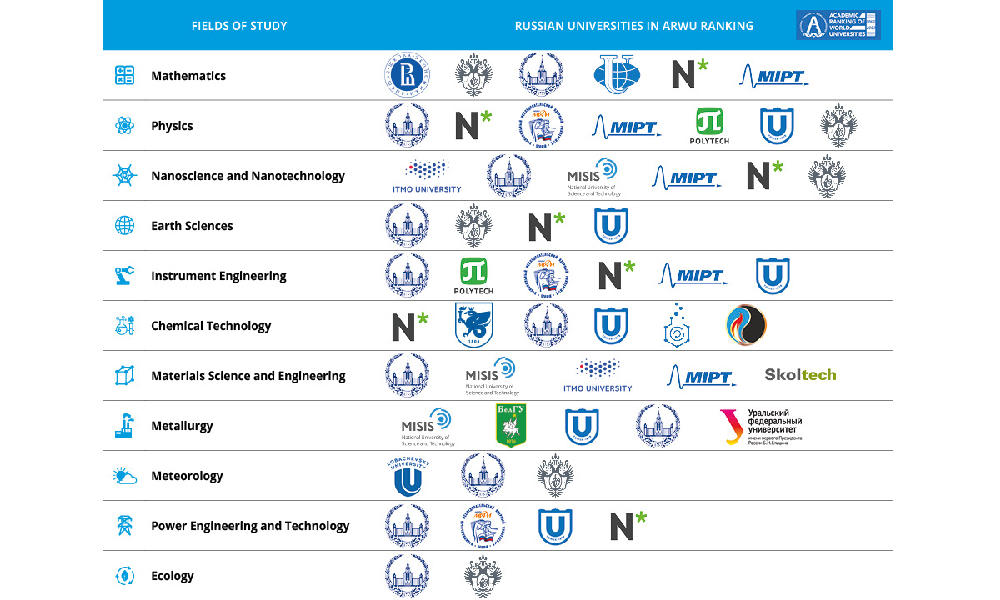 How Do We Use Rankings?
First, you should always bear in mind that rankings are a kind of beacon in the ocean of higher education that helps you single out a suggested pool of universities and then familiarize yourself with the university websites.
Why Do We Need National Rankings?
To find out how universities are positioned in national rankings, you should address the most prestigious ones such as RAEX-100, Interfax, National Aggregate Ranking.
Tip №2
If you're planning to pursue a Bachelor's degree, you should focus on the rankings or their subcategories that take into account education/teaching. And the other way round, when choosing Master's and PhD programs, it's worth shifting the focus towards assessment of the university's research capacity.
To get more detailed information on a university, it's not enough to rely on global rankings. And here is why. For example, Clinical Medicine, one of the world's most popular fields of study, is represented in global rankings by the only Russian university – Lomonosov Moscow State University, while Russia has dozens of medical universities that offer a wide variety of programs in Medicine and Healthcare, Pharmacology, Biotechnology, which are popular and sought-after fields of study. You will find out about these universities from national rankings.
Let's look at some other examples. Another popular field – Meteorology – refers you to Top 3 largest classical universities, while Russia boasts specialized Russian State Hydrometeorological University that implements programs and conducts research in such an important and interesting area as Arctic Research, in particular.
This also holds true for agricultural science or a broader area i.e. life sciences. There are no references to specialized agrarian universities that can be found in almost every region and develop numerous fields of study important to the Russian and regional economies.
Why is this all happening? Global academic rankings are primarily focused on universities' research achievements as well as the highest academic achievements of university graduates and teachers.
Tip №3
It appears that it's not quite rewarding to rely on the positions of Russian universities in international rankings, we should also use in-country reviews based on the widest range of sources such as specialized mass media, foreign-language versions of university websites, national university rankings, word-of-mouth advertising, after all.
Lucrative Compensation
And finally, for the most patient readers, we suggest estimating how much they can earn with a diploma from one of the top Russian universities. The ranking of salaries (in Moscow) of specialists who graduate from engineering, law, and economics universities is compiled annually by the SuperJob portal. Let's see how the universities are ranked by their graduates' salary (over 100,000 rubles) in one of the sectors.
Moscow Institute of Physics and Technology* - ₽ 180,000 / ≈ $ 2,332**
Bauman Moscow State Technical University - ₽ 160,000 / ≈ $ 2,073**
St. Petersburg National Research University of Information Technologies, Mechanics and Optics (ITMO University)* - ₽ 160,000 / ≈ $ 2,073**
Lomonosov Moscow State University - ₽ 155,000 / ≈ $ 2,008**
National Research Nuclear University MEPhI* - ₽ 150,000 / ≈ $ 1,943**
Higher School of Economics* - ₽ 145,000 / ≈ $ 1,879**
Novosibirsk State University* - ₽ 140,000 / ≈ $ 1,814**
Saint Petersburg State University - ₽ 135,000 / ≈ $ 1,749**
Moscow Power Engineering Institute* - ₽ 125,000 / ≈ $ 1,620**
National University of Science and Technology MISIS* - ₽ 115,000 / ≈ $ 1,490**
Moscow Aviation Institute* - ₽ 115,000 / ≈ $ 1,490**
Peter the Great St. Petersburg Polytechnic University - ₽ 115,000 / ≈ $ 1,490**
Bonch-Bruevich Saint-Petersburg State University of Telecommunications - ₽ 110,000 / ≈ $ 1, 425**
National Research University of Electronic Technology* - ₽ 110,000 / ≈ $ 1, 425**
We thank our respected experts: Alexei Chaplygin, Head of National University Ranking Group, Interfax, and Oleg Solovyev, Editor of Round University Ranking (RUR), for useful tips for applicants and assistance in preparing this article. /
If the university of your dream is ranked among the world's top universities in prestigious rankings, be ready to meet high standards. Go for it and good luck!
* National Research University
** At the exchange rate of the Central Bank of Russia as of September 25, 2020
22.09.2020