Baikal State University. Adaptation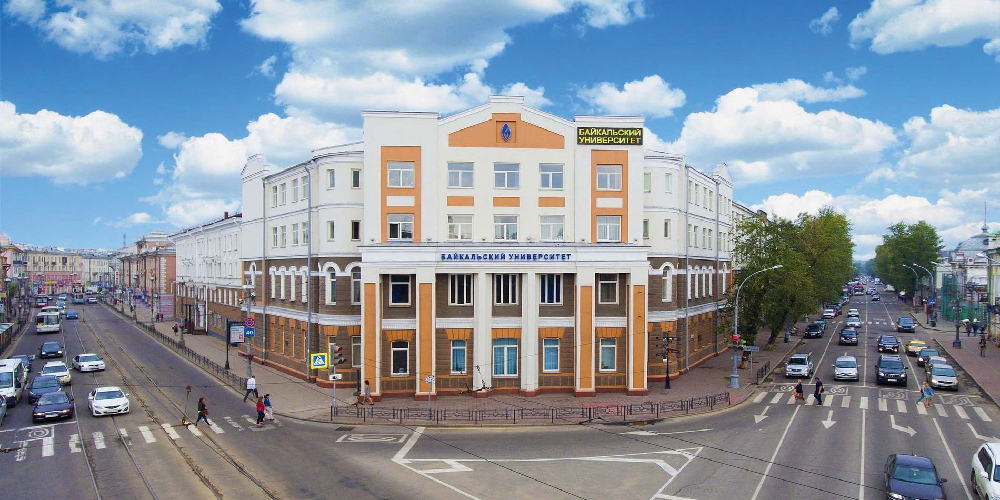 Excellent reputation in the Russian and international markets
Training of highly professional lawyers, economists, and successful managers in all areas
A basis for employment at top companies with competitive salaries
High-quality learning process in traditional, hybrid, and online formats
Double degree programs and exchange education programs with the universities of China, Austria, France, Germany
Short-term and long-term academic programs for Europe and Asia
International projects and programs
Russian-taught and English-taught Master's programs
European Diploma Supplement
Rooms in modern dormitories for all international students
A wide range of scholarships and other incentives
Preparatory Faculty For International Students
Comprehensive Russian language study program
One-year academic courses for all levels of Russian (September–June)
Special short-term (4–6 months) and long-term programs (1.5 and 2 years)
Program
Major subjects in your chosen area for further studies or industrial activities: history, social science, mathematics, informatics, literature, country studies, cultural studies
Emphasis is placed on studying scientific language in your chosen area. The language of instruction is Russian. Classes are conducted by highly qualified teachers having many years' experience in teaching foreign citizens.
Students coming from a university abroad can take a one-year exchange course at BSU. They can also study according to individual curricula.
Preparing Documents
International applicants are required to get a student visa for studying at BSU. For that, you should get involved in the invitation procedure. Preparing an invitation is a free university service.
Feel free to contact the International Relations Department umd@bgu.ru with all questions about the execution of documents.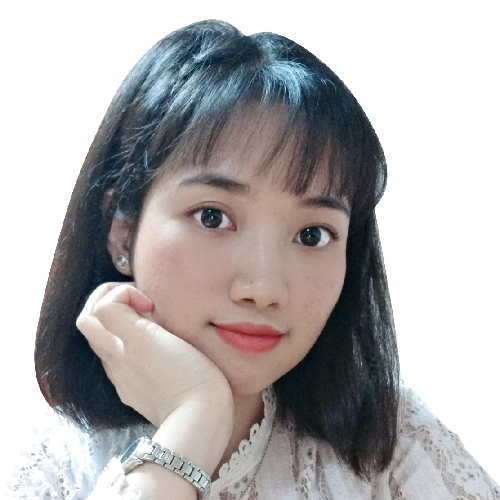 I am very happy to have been studying at BSU and living in Irkutsk for three years already. My brother has lived here for seven years and has successfully completed his Master's degree. He was helping me choose a university and looking for a field of study that would be interesting to me now and also useful in the future. So I turned my attention to the Bachelor's program in Social Work. The opportunity to get high-quality education in Russia really attracted me. I started studying Russian at BSU from scratch. Classes are conducted by highly qualified teachers. They always support international students, help them in overcoming difficulties in career development. They give extra classes, if necessary. My group has an advisor whom I can always approach about academics and accommodation in the dormitory. I really enjoy campus life and try to participate actively in research conferences and symposia and student council meetings. With its unique collection of over 1 billion books, the BSU library helps me prepare for seminars and conferences. BSU also has its movie theater and culture and leisure center Khudozhestvenny my fellow students and I love to visit in our free time. I really want to graduate from BSU with honors and continue my studies here in a Master's degree program, in the city where I saw snow for the first time.
Nguyen Thi Huen -
Vietnam
Let's Go To Irkutsk From Moscow
Plane: The average flight time is 5 hours 30 minutes. The airport is located 8 km from the city center
Train: Irkutsk-Passazhirskiy is the main railway station of the city, the important station on the Trans-Siberian Railway. The average travel time is 3 days 14 hours
Irkutsk
Irkutsk is a major industrial, scientific, educational and cultural center of Eastern Siberia and the Irkutsk Region.
Proximity to sacred Lake Baikal and the Angara River determines the soul of the city and its people. They are calm, kind, patient, and generous. Modern Irkutsk is one of the most beautiful and multinational cities in Russia. It has high industrial and research potential.
The center of Irkutsk was included in the preliminary list of UNESCO Cultural Heritage Sites. "A city made of lace"—that's how tourists describe Irkutsk because of its oldest wooden architecture.
Places Of Interest
Historical reconstruction of old Irkutsk—the 130th Quarter
Moscow Triumphal Arch
Kazan Church, New Catholic Cathedral, Irkutsk Synagogue, Irkutsk Cathedral Mosque
Angara Embankment
Museums, estates, and theaters
Baikal
The largest lake that contains 20 % of the world's fresh water
> 2,500 biological species including 960 animal species and 400 plant species. Baikal is rich in commercially important and really delicious fish species such as omul, grayling, cisco, sturgeon
The UNESCO World Natural Heritage Site (1996)
Local Specialties
Slightly salted Baikal omul, famous for its delicate flavor far outside Siberia, is considered a specialty of Irkutsk. Buryat dishes, especially pozy made from chopped pork, lamb, and beef, are very popular among local people.
Average Temperature
-20 °С in January
+24 °С in July
Dormitory Check-In
All international students are accommodated in the well-furnished, comfortable dormitories located in the city center not far from the main campus, ten minutes' drive by public transport.
Accommodation fee
580—630 RUB (≈ 8 €, ≈ 9 $) per month depending on the number of sleeping accommodations in a room.
Feeling Secure
Strict access control at BSU educational buildings and dormitories
24-hour security guard services, turnstiles
Contactless thermometry system
Daily control of the university students and staff members' compliance with face mask requirements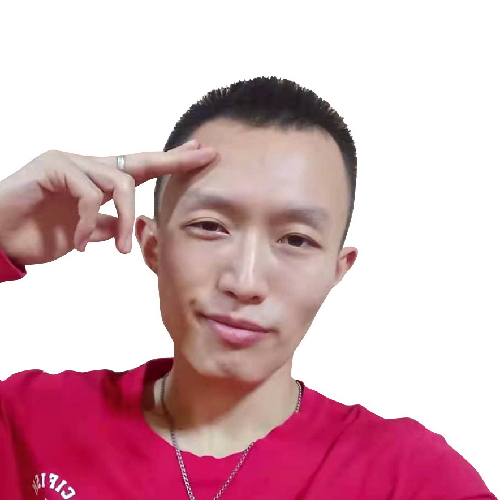 I started to study the basics of economics at home at Shandong University in China. Then I continued my studies at BSU under the agreement between the universities. My choice turned next to the Faculty of Global Economy, and I'm very happy about it because BSU is one of the best Russian educational institutions in the field of law, economics, and management. It has been quite recently that I started to study the Russian language, so I still haven't enough language practice, and sometimes there are little difficulties in my studies. However, I'm doing my best. I have to learn many new words every day. When I studied Russian at school, it was easier for me. Now I need to understand professional terminology, and that's why it can be difficult. My fellow students willingly help me in studying, which I am very grateful for. I have been living in Irkutsk for almost a year. Life in China is different from life in Irkutsk. There are many people in China, and most of them are wrapped up in the Internet. They are constantly sitting at computers. In Russia, people prefer real-life communication. I really like to communicate. People living in Irkutsk are good. They are very responsive and hospitable. Here I've made a lot of friends, who are not only Russians but also guys from other countries. I also like Russian products and ethnic foods.
Adaptation
Psychosocial
Academic
Linguocultural
Group advisors engage international students in faculty, university, regional, and all-Russian social, sports, and scientific events.
International Relations Department
Familiarization of foreigners with the university, campus, dormitories, general rules of conduct at the university
Support on legal behavior in Russia, healthcare, and safety
Informing about cultural characteristics of local people
Consultations on multiple-entry visa processing
International Faculty
It takes persistent efforts to identify and quickly solve problems individually with each international student providing them with information and psychological support.
Sports
Sports clubs: basketball, volleyball, football, table tennis, chess, hand-to-hand fighting, bench pressing.
Daily workouts at the sports center
BSU student sports club is a member of the Association of Student Sports Clubs in Russia
Annual Events
Student initiation in the form of a quest with different tasks related to cultural specifics of various peoples
International ethnic and cultural student events, festivals, national days
International research and practice student conference "Russia and Asian Countries: Dialogue of Cultures (Traditions and Modernity)"
All-Russian and regional contests, Olympiads, student Spartakiads (sports and athletic contests)
Sightseeing tours around the Irkutsk city, to the shores of sacred Lake Baikal, the museums of limnology, ethnography, and arts as well as theaters and exhibitions. If you study online, you can go on photo tours and virtual tours.
During the pandemic in the academic year 2020-2021, BSU successfully conducted adaptation activities for the first-year students who were outside Russia
Distance competitions, games and programs for socialization and engagement in the university life
Tutors from among senior students assist in learning academic content and getting acquainted with Russian culture, mindset, and traditions
18.04.2021