Ufa State Petroleum Technological University. Education & Career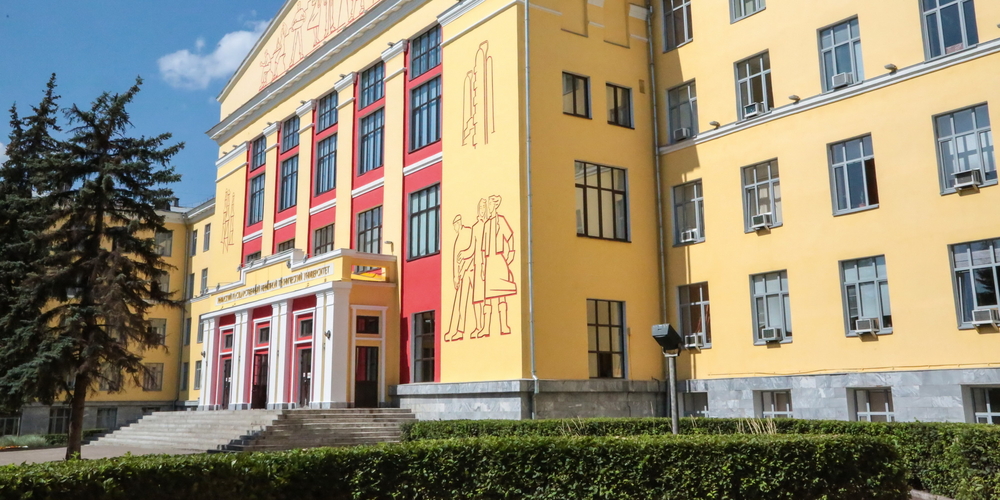 1,500
international students
1,500
international students
One of the leading technical universities in Russia, a flagship university of Gazprom and Sibur Holding, a strategic partner of Rosneft Oil Company.
Besides offering traditional engineering degrees, USPTU trains specialists in oil and gas technologies, chemical engineering, civil engineering, automation, as well as digital technologies, informatization, robotics.
Science
Regional research and production complex "Nedra"
Member of the world-class Eurasian Research and Education Center
Member of the centers of technological excellence in areas such as hard-to-recover reserves, chemistry network, robotics
Key research areas of the future: synergy of innovative technologies for power engineering, chemistry for the new economy, new living environment, and green industry
VK – @ruoil
Facebook – @usptu.official (Meta is recognized as an extremist organization in Russia)
Instagram – @usptu_official (Meta is recognized as an extremist organization in Russia)
Tuition fees per year
Bachelor's programs 150,000 – 200,000 RUB
Master's programs 165,000 – 230,000 RUB
PhD programs 175,000 – 180,000 RUB
How can foreign citizens get a state-funded place?
Within the Russian Government quota
Under the international treaties and intergovernmental agreements of Russia based on the results of entrance exams:

citizens of former USSR countries, who have a residence permit in Russia
citizens of other countries, having compatriot status
Non-academic Activities and Visa&Registration Support Office
Social and cultural adaptation of international students, their accommodation in USPTU dormitories
Invitations and visa support for international students
+7 347 260-57-21
interusptuvisa@mail.ru
Office of International Student Affairs
+7 347 243-11-35
interusptu@mail.ru
Russian language school for foreign citizens
Russian as a foreign language
Business interaction strategies
Stylistics and literary editing
Public speaking art basics
Verbal communication
Duration 10 months
Tuition fee 109,200 RUB
English-taught programs
The only program in Russia for training specialists in a wide range of professional activities, including field-based oil and gas gathering, treatment, transportation and storage.
The program opens opportunities to become professionally engaged as engineers, technologists, team management specialists, equipment repair managers, researchers, designers, constructors at research and design organizations in Russia and worldwide.
Graduates are employed in engineering positions at oil and gas refineries, petrochemical and chemical companies, oil depots, oil and gas production, transportation and storage enterprises, various research and design institutes, laboratories, control and management bodies.
9
study programs taught in foreign languages
115
foreign universities and companies
9
study programs taught in foreign languages
115
foreign universities and companies
Programs with in-depth language training
Civil Engineering
Informatics and Computer Engineering
Applied Informatics
Automation of Technological Processes and Production
Chemical Engineering
Energy- and Resource-Saving Processes in Chemical Engineering, Petrochemistry and Biotechnology
Biotechnology
Petroleum Engineering
Foreign Studies
Hotel Business
Language training is provided using the online learning platform Macmillan Education, international certificates.
Multilingual environment – students from China, Venezuela, Sudan, Iraq, India, Algeria, Laos, and other countries.
Extramural modules and internships abroad.
Double degree programs
Economics: Economics and Procurement Management in the Petroleum Industry at USPTU and Logistics at TSUE. Tashkent State University of Economics, Uzbekistan
Global Energy Transportation and Storage. University of Leoben, Austria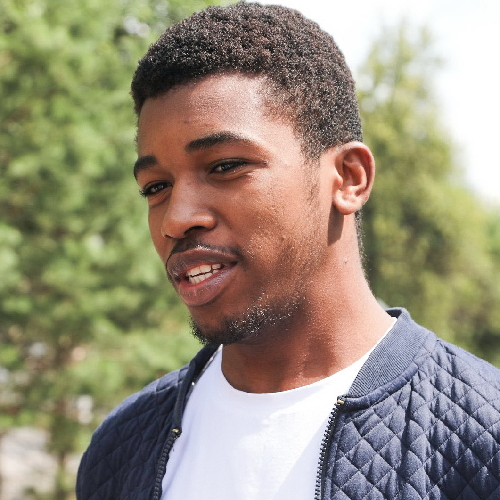 Ufa State Petroleum Technological University is a really good university. It trains professionals for the oil and gas industry who are employed at top companies in Russia and worldwide. I like USPTU teachers and the way our classes are conducted.
Activities for international students
Days of national cultures
Meetings of USPTU foreign families
Nowruz International Arts Festival
Festival of Languages "Kaleidoscope of Cultures"
Musical open air festival "USPTU invites friends!"
International Africa Day
African Students Forum
World championships in football, futsal, cross-country and alpine skiing, national sports for international students at USPTU
Tours – Bashkiria is a unique natural climatic zone with its mountains, steppes, caves, waterfalls
17.12.2021