Vyatka State University. Admissions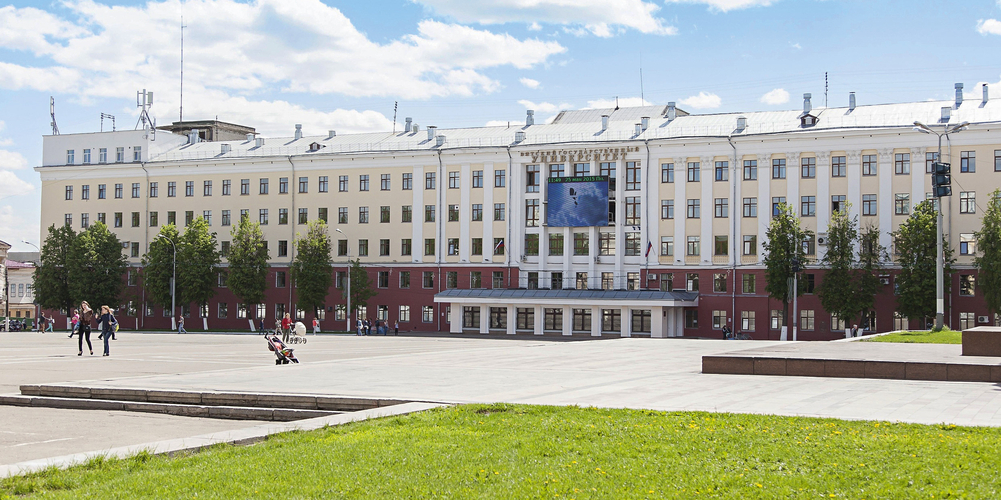 VyatSU is a classical multidisciplinary university that trains specialists in engineering and humanities. Among its graduates are successful experts in all fields, from history and law to civil engineering and information technology.
In 2021, the university was ranked among Top 100 best Russian universities as part of the Priority 2030 program.
Degree programs (> 250)
Electric Power Engineering
Information Technology
Civil Engineering and Architecture
Mechanical Engineering
Design
Chemistry and Chemical Engineering
Microbiology and Biotechnology
Economics and Management
History, Cultural Studies, Philosophy
Advertising and Journalism
Pedagogy and Psychology
Law
Tuition fees per year
College 1,53 000 – 68,000 RUB / ≈ 700 – 900 USD
Bachelor's programs 98,000 – 190,000 RUB ≈ 1,300 – 2,500 USD
Master's programs 104,000 – 121,000 RUB / ≈ 1,400 – 1,600 USD
PhD programs 121,000 – 128,000 RUB / ≈ 1,600 – 1,700 USD
State-funded places quotas for foreign citizens (Bachelor's, Specialist's, Master's programs)
Engineering – 91
IT – 50
Pedagogy – 28
Natural sciences – 54
Humanities – 105
Economics – 70
Law – 18
Arts – 8
Key enrollment dates – 2022
Preparatory faculty
Degree programs
June 20 – July 16 state-funded places
June 20 – August 15 fee-paying places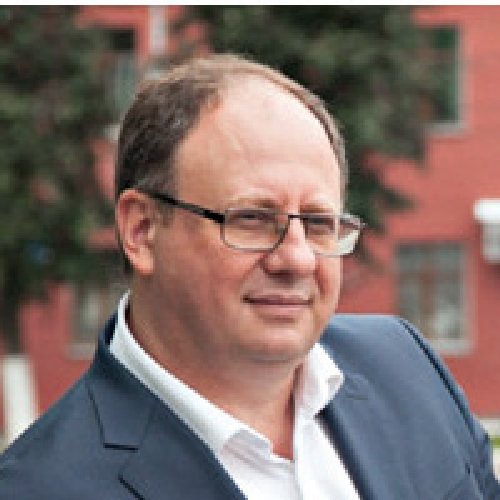 Dear friends! You are ready for the crucial step in your life. Going to the other part of the globe for studying is a responsible, ambitious and serious thing. You are probably worried about a few things now: how to quickly adapt to a foreign country, how to find new friends, and how to master Russian. Don't worry! We will overcome all the difficulties together. The Kirov Region's leading university that trains over 19,000 students from 27 countries today will offer you a warm welcome. Our university is bustling. Here students carry out research and experimental development of paramount importance, study dozens of sciences, take part in project activities, and, of course, lead a bright and eventful student life with plenty of opportunities for self-fulfillment. Hope to see you soon at Vyatka State University!
Valentin Pugach -
VyatSU Rector
Preparatory department
Study areas
Humanities
Natural sciences
Engineering
Economics
Duration
1 year October – September
1.5 years March – October
Tuition fee 80,000 – 99,000 RUB
Bachelor's programs in English
Linguistics. Linguistic Support for International Business
Master's programs in English
Strategic Management
Energy Efficient Buildings
Recycling Technology
Choose a program and go ahead and gain new knowledge!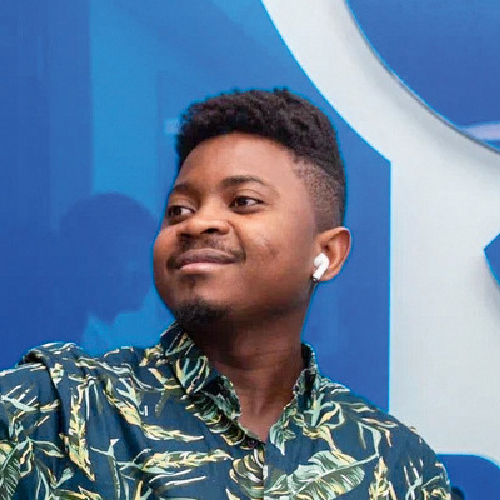 In summer 2021, I earned my Bachelor's degree in Business Informatics at VyatSU. There are three reasons why I really like studying at VyatSU: 1) The quality of education is very high. 2) The International Office does an excellent job: it helps us settle all issues related to our stay in Russia. 3) Kirov is a quiet and affordable city. It is a perfect choice for students
Ntantu Chris Simedo -
Congo. The first-year Master's student at VyatSU Institute of Economics and Management
University science. Priority areas
Artificial Intelligence Technology
Big Data Technology
Pharmaceutical Biotechnology
Polymeric Materials for the Industry of the Future
Innovative Electrical Energy Sources
Environmental Monitoring and Protection Technology
Forest Protection and Reforestation Technology
Digital Design Technology in Mechanical and Civil Engineering
Let's go to Kirov from Moscow
Train: travel time is 12 hours, the fare is 1,250 RUB and more
Plane: travel time is 1.5 hours, the fare is 2,499 RUB and more
Car: travel time is 13 hours
Additional expenses
10,000 RUB per month and more / ≈ 140 USD a consumer basket
10,000 – 12,000 RUB per month / ≈ 140 – 160 USD renting a one-room apartment in Kirov
The Kirov Region is located in European Russia. VyatSU is located in the city of Kirov, the capital of the region.
Population of 500,000 people
Quiet and safe city
Well-developed infrastructure
High healthcare standards
Picturesque natural sights
Kirov and the Kirov Region are excellent places to live and study!
European climate with warm summer and snowy winter is an opportunity to lead an active life all year round.
Average temperature
-12 °С in January
+20 °С in July
Not only university classrooms and research libraries, but also concerts, theaters, fitness studios, Russian steam bath, competitions, eco-friendly hiking in the region, and traveling around Russia – that's what VyatSU will offer you.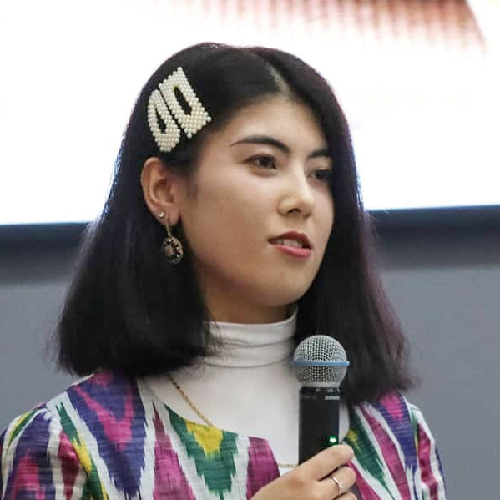 I came to Russia in 2018. In the beginning, I was scared: a different country, different people, and no acquaintances. Now I think about this period of life with a smile. I have a lot of friends. I get excellent grades, work at the VyatSU International Office, volunteer at the university and in the city. I represent the Uzbek community in the Kirov city, travel, attend various forums, work on my scientific project, organize events at the university, help students adapt, and tell applicants and th
Dildora Binaeva -
Uzbekistan. The fourth-year student at VyatSU Institute of Chemistry and Ecology
University infrastructure at a glance
23 educational buildings
8 comfortable dormitories
A well-developed chain of gyms for fitness, football, volleyball, basketball, wrestling and other sports, a university swimming pool – all of these facilities are within walking distance of the dormitories and the educational buildings
The research library, the botanical garden, the student architecture center, the tourism center, the student media center create a favorable environment for intellectual development
The university's health care center, free for students, the psychological assessment and counseling center, medical rooms in the educational buildings – the university takes care of its students' health!
Dormitory check-in
Vyatka State University offers accommodation in comfortable dormitories for all international students.
Accommodation fee per month: 700 RUB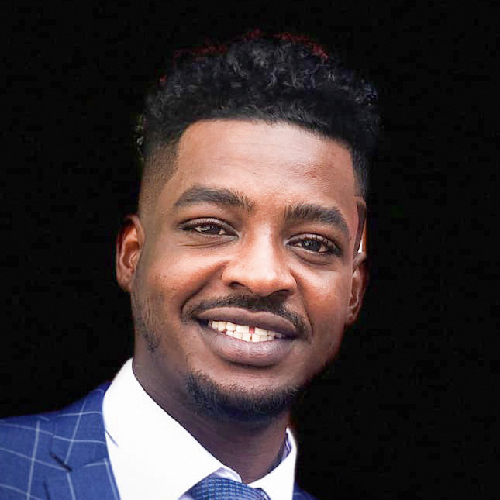 I came to Russia from Sudan in 2016. My Russian was poor, and my studies didn't yield any dividends. I moved to Kirov on the advice of my brother (he was a VyatSU student at the moment). I took a liking to the city at once: it was quiet and comfortable, and I settled down here. I entered the VyatSU Preparatory Department, completed my Bachelor's degree in 2020, and now I am pursuing my Master's degree. VyatSU is a little family. Our Dean's Office works with each student individually and helps us solve both academic and everyday problems. The dean of our faculty supports students in all their endeavors. I've been living in Kirov for six years already, and I feel at home at VyatSU. Everybody knows me here and treats me in a friendly way.
Elsaid Babiker Haidar Khalil -
Sudan. The first-year Master's student the Faculty of Technologies, Engineering and Design
21.02.2022