In modern Europe and the world in general, migration processes are becoming turbulent and significantly influence upon the stability of society. A comparative analysis of approaches to the development of measures on regulating the issues of language and cultural adaptation in Europe and Russia was made at the Linguistic Civilizational Processes' International Transformation in the Modern World Conference held in Paris. The experience on regulatory and law enforcement practice was shared.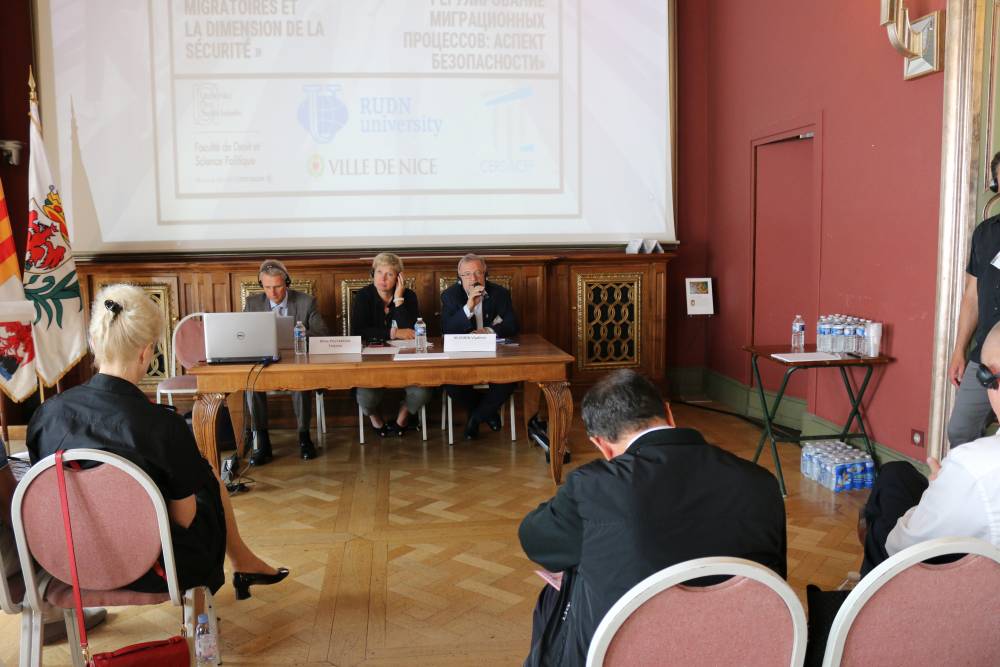 V. Yu. Zorin, a Member of Migration, Social and Cultural Adaptation Commission of the Presidential Council shared the experience of centuries-long coexistence of many languages and cultures in Russia. The scientist noted that "modern migration processes, due to their heavy fluctuations, require more active intervention from civil society and the State as a whole." French students took an active part in the discussions.
The experts noted that the requirement to respect the rules of law, culture and behavior accepted and practiced in the society, should be indisputably met by migrants. If migrants don't understand this, it is impossible to preserve the stability and ensure the development of the society.
In the course of the conference (supported by the RF Ministry of Education) such relevant issues as modern problems of teaching Russian as a foreign language outside the linguistic environment, children and adult testing at different levels of Russian in France, etc. were discussed in detail. An exhibition of educational and methodical materials, reference books and electronic educational resources, round tables, master classes and demo lessons in Russian as a foreign language were held. More than 40 electronic and printed teaching materials were presented.
Various activities of the project were aimed at establishing and further developing a multifacetous dialogue with French educational organizations, experts and scientists in the field of migration processes, and also with teachers of Russian as a foreign language, parents of bilingual children, with foreigners and bilingual students learning Russian in France.
Within the framework of the forum held in Paris, there was the Electronic Educational Resources master class for teachers and parents of bilinguals where a universal model of effective and efficient teaching of the Russian language to foreign students of any age as well as training resources were presented. The leaders of the event were N. V. Pomortseva, the Doctor of Philosophy, the Dean of the Faculty of the Russian language and public disciplines in the Peoples' Friendship University of Russia (RUDN); A. N. Al-Kaysi, the Associate Professor of the of Russian Faculty in RUDN; O. V. Sekletova, the Director of Russian language courses in Paris.