International undergraduate students of Tomsk universities will be able to apply for Russian citizenship. At the same time, they must be recognized as compatriots and have no failed exams and tests.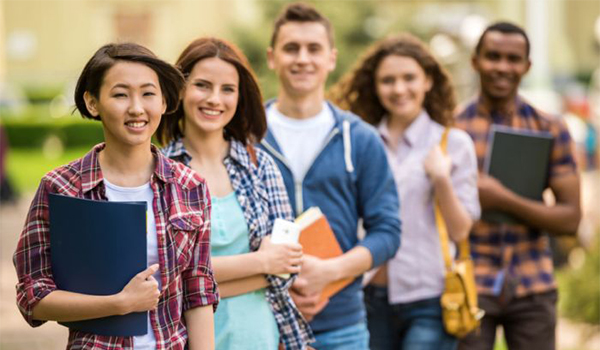 As head of the Labor and Employment Department of the Tomsk region, Svetlana Gruznykh told journalists that the Tomsk region joined the project of resettlement of compatriots living abroad in 2016.
1,204 compatriots and 1,248 members of their families members arrived in the Tomsk region during the four years of the project's duration. The most of compatriots come from Kazakhstan and Ukraine, and obtain citizenship. International students now have the opportunity to obtain citizenship through the recognition as the compatriots.
"As of January 1, 2020, due to the hugh interest from foreign students of Tomsk universities, they have the opportunity to obtain citizenship (Russian) in their final years," - said Svetlana Gruznykh.
She noted that previously arrived foreigners had to work in the region for at least a year and with the condition of their demand on the labor market of the Tomsk region.
Starting from 2020, bachelor students will be able to apply for citizenship in the fourth study year, specialist students in the fifth year, medical students in the sixth year.
Only students with no failed exams and test or tuition fee debts, getting the profession in demand on the labour market, will be able to be recognised as compatriots and obtain citizenship of the Russian Federation.
To be a recognized compatriot, a student must be a native speaker of the Russian language and meet a number of other criteria. According to Gruznykh, compliance with the status will be checked by the Ministry of Internal Affairs.
"This innovation will allow young people to stay and get grounded in the Tomsk Region", said Gruznykh.