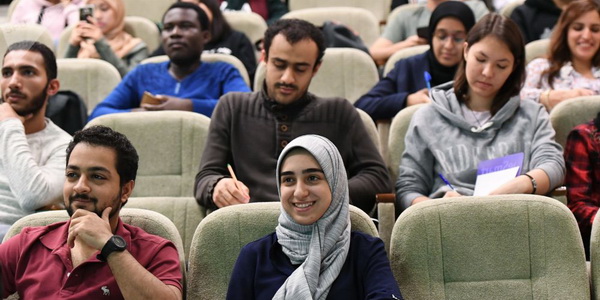 By 2024, Russia plans to create 50 Pre-University Training Centers abroad involving teachers from the leading domestic universities. According to the press service of the Ministry of Science and Higher Education, representatives of five countries signed an agreement on the creation of the first centers on November 25 at the Peoples' Friendship University of Russia (RUDN University).
"On November 25, a project was launched to create resource centers for Russian education abroad. Schools of five countries signed cooperation agreements: Bulgaria, Kyrgyzstan, Mongolia, Tajikistan, Turkey. Experts from leading Russian universities will teach physics, chemistry, mathematics, biology, and Russian there. By 2024, 50 such resource centers will be created," the report stated.
The press service explained that the tasks of the centers include bringing the knowledge of foreign applicants in accordance with the standards of the Russian educational system. In addition, talented school students will be selected for participation in international competitions. The project aims to improve the prestige of Russian higher education.
University Consortium
The consortium of leading universities that will work with resource centers abroad has already included seven universities:
National Research University Moscow Power Engineering Institute (MPEI)
For example, MIPT and MPEI are preparing physics teaching materials, Altai State University is preparing biology teaching materials, Peter the Great St.Petersburg Polytechnic University is preparing chemistry teaching materials, and MIPT is preparing mathematics teaching materials. RUDN will create two versions of educational and methodical complexes for teaching Russian language and will coordinate the work of the whole consortium.
"Russian universities need to double the number of foreign students - up to 425,000 by 2024 according to the national project "Education". Resource centers are an important step towards the goal," noted RUDN Rector Vladimir Filippov.
"This year we are creating five centers in Bulgaria, Kyrgyzstan, Mongolia, Tajikistan and Turkey. In five years there will be 50 of them. They will be different - it will be necessary to take into account not only the cultural, socio-economic, strategic characteristics of countries, but also the interests of teachers, the students themselves, and their parents," added Filippov.