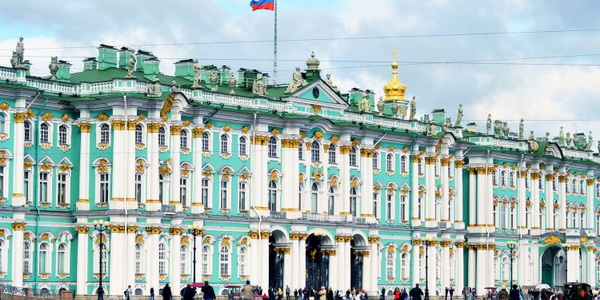 International students will be able to work while studying in Russia without needing to file additional documentation thanks to a new bill that is being introduced in the upper house of the Russian Parliament. It is expected to be passed before the end of the year.
Stakeholders believe that allowing international students to work will lower the rates of dropping out due to struggling with tuition fees and living expenses, as well as attract more students to the country.
"At the moment a Russian student visa allows international students to work on campus, for example as a laboratory assistant," a spokesperson from RACUS, the organisation which deals with international student mobility and international cooperation in the country, told The PIE News.
"Recently, the Russian government prepared a proposal enabling international students to work up to four hours per day or 20 hours per week outside university without a supplementary permit.
"The adoption of this law for the next fall semester will considerably increase the interest of young foreign people in studying and working in Russia."
According to IIE, in 2019 there were over 334,000 international students in Russia, of which around 300,000 were enrolled in undergraduate or postgraduate courses. The most popular in-country destinations are Moscow and Saint Petersburg.
In 2017, the top source countries for students were Kazakhstan, China, Uzbekistan, Ukraine, Turkmenistan, Tajikistan, Belarus, Azerbaijan, India and Kyrgyzstan.
Russian is an official language in three of these countries and is considered an unofficial one in a further five.
The country is the seventh most popular destination for international students worldwide. Of the top 10 destinations, almost all allow students to work while studying, although some such as Japan, require an additional permit.
Russian prime minister Dmitry Medvedev previously called on the country's universities to attract more international students. Project 5-100, launched by the government in 2012, has also pushed for greater internationalisation in Russia and is working to increase the global rankings of the country's higher education institutions.
Medvedev was quoted by state-run news agency TASS last month as noting that "the number of those wishing to receive an education in our country is growing", which he called "a pleasant fact".
"These are still rather modest figures," he added. "I think that a greater number of foreigners can receive our education."
According to RACUS, Russia not only plans to give students more extensive work rights while studying, but it also making plans for after their graduations.
"There is another law currently under development. It will allow international students in Russian universities to work after graduation in their specialised field," explained its spokesperson.
"The objective of these reforms is to increase the number of international students in Russian state universities to 710,000 by the end of 2024 and take the second place in the world for the number of international students, just as the Soviet Union once did."
Additionally, the government announced in October that they would make it easier for international students to gain Russian citizenship.
"Simplified naturalisation would, on the one hand, increase a gifted foreign graduate's chances of landing a job with a Russian company and carving out a successful career in this country," said Evgeniya Satalkina, head of the International Education Office at Saint Petersburg Polytechnic University.
"On the other hand, it would give Russia a competitive advantage in the global education marketplace and a powerful tool for recruiting talent from around the world, as its universities should see an inflow of students from countries with fewer job opportunities."