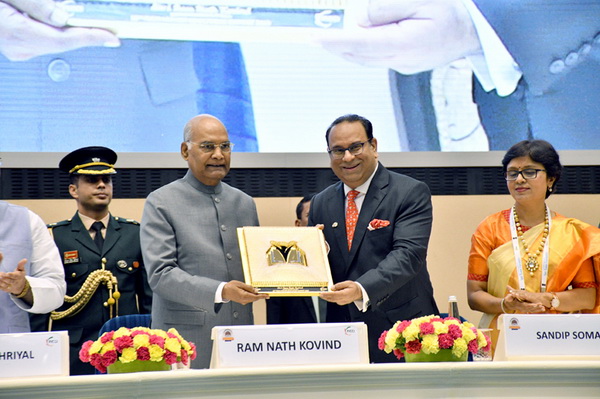 The 15th FICCI Higher Education Summit (FHES) took place on November 27 – 29, 2019 at Jawahar Lal Nehru Stadium, New Delhi, India. The event was jointly organized by the Department of Commerce, Ministry of Commerce and Industry, Government of India, Ministry of Human Resource Development, Government of India, Services Export Promotion Council (SEPC) & Federation of Indian Chambers of Commerce and Industry (FICCI). The summit brought together over 150 exhibitors from leading Indian Institutions to showcase the best practices to the global participants, more than 1,250 Indian and foreign University Presidents, Vice Chancellors, Deans and other participants from Africa, Middle East, SAARC, CIS, Canada, USA, UK, etc. Over 300 international stakeholders from more than 70 countries from Africa, Middle East, CIS, developing Asia including SAARC and other potential regions also visited the event.
The summit had participation from all major Indian Educational Institutions from all streams, Universities, NGOs & renowned Educationalists. The event also witnessed the participation of International and National Conference Delegates, Business Visitors, Students from all streams, Government Officials and Diplomats from Foreign Missions. Over 8,000 structured B2B and B2G meetings took place between Exhibitors and Foreign Delegates during the summit.
FICCI Higher Education Summit 2019 also focused on developing an ecosystem for strategic partnerships in the Education Sector between India and other countries. FHES 2019 provided a forum for international educational providers interested to partner and engage with Indian higher educational institutions and encouraged them for collaborations and partnerships.