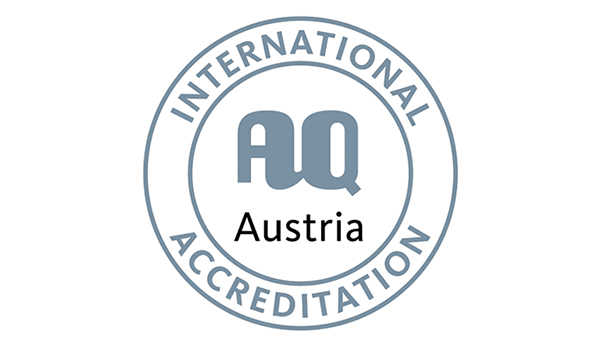 7th AQ Austria Annual Conference on 12 September 2019, Vienna
Theme: Designing study structures more flexible - Challenges for higher education institutions and quality assurance
Date: September 12, 2019, 10:00 - 17:00, Registration from 09:00
Location: TECH GATE VIENNA, Donau-City-Straße 1, 1220 Vienna

Due to changing employment and life situations of students, the requirements for higher education studies have changed. Higher education institutions are increasingly faced with the
task of developing adequate offers for students with changed study behavior or different educational backgrounds. Flexibilisation, both in structural and organizational as well as in
didactic terms, is generally regarded as a promising strategy for dealing with the increasing heterogeneity of the student body and its needs.
Where and how can flexibility be achieved in higher education practice? What options exist with regard to the design of study formats? Models such as part-time studies, e-learning as well as studies of individual progress are possible approaches to make studies more individual and flexible. What other approaches exists at the level of teaching-learning processes? Models such as blended or distance learning as well as teaching formats that take account of changed study behaviour play an important role. In order to introduce these formats successfully, existing organizational structures and funding models need to be adapted. Questions of quality assurance also need to be addressed anew in such a system.
The adaptation of study structures to individual needs must ensure that qualitative standards are maintained in order to ensure the quality of academic training.
At the annual conference of AQ Austria, innovative approaches and good practice examples will be presented and discussed with regard to their contribution to making study organisation more flexible and individualising the student life cycle.
Conference schedule:
From 09:00: Registration
10:00 - 12:00: Opening and Keynotes
12:00 - 13:00: Lunch break
13:00 - 15:00: Parallel topic-specific forums:
- Designing a flexible study entry phase
- Flexibilisation of study programmes in terms of time
- Making teaching and learning more flexible
- Designing flexible blended learning programmes
- Flexible modular degree programmes
15:30 - 16:30: Panel discussion
From 16:30: Convivial finale
Contact details: T +43 1 532 02 20-0 • F-99 • E-Mail: office@aq.ac.at