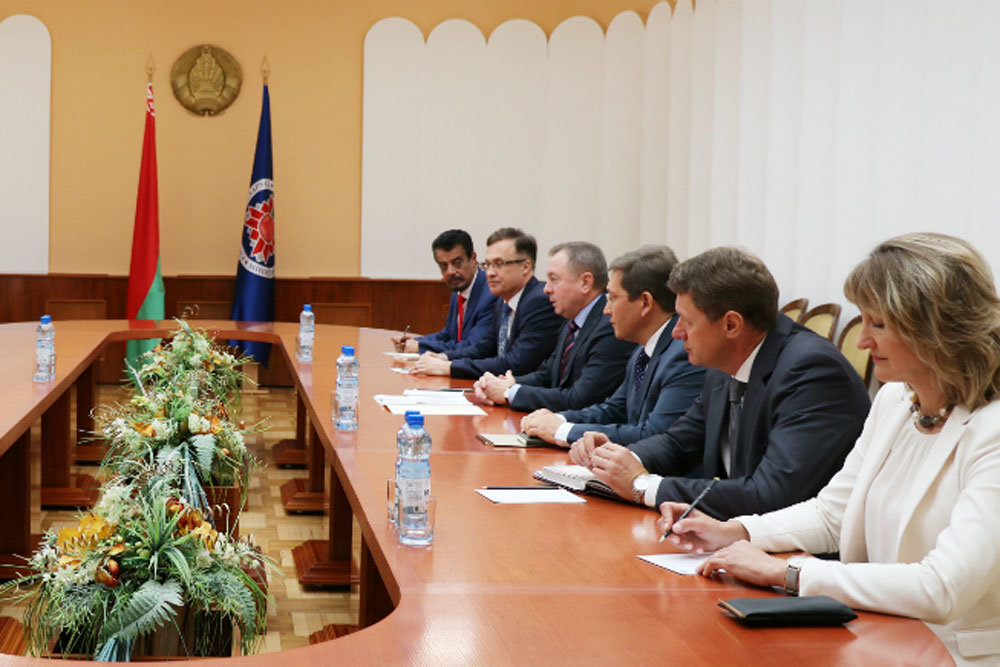 Minister of Education of the Republic of Belarus Igor Karpenko met with the delegation of the Iraqi Republic headed by First Deputy Minister of Foreign Affairs Nizar Al-Khairalla at the Ministry of Education of the Republic of Belarus.
In his welcoming speech, Igor Karpenko noted that this meeting was very important for the development of bilateral contacts between the Republic of Belarus and the Iraqi Republic and expressed confidence that it would expand the sphere of international cooperation in education and science and further promote friendly relations between the two countries.
Currently, development of a contractual basis for further concrete actions in the sphere of education is a priority of bilateral cooperation. Provision is made for the development of direct interuniversity cooperation, training of students and postgraduate students from among citizens of Iraq in Belarusian HEIs, exchange of visits of the teaching staff and specialists, joint research.
In 2019, 339 citizens of the Iraqi Republic study at the universities of Belarus. Belarusian HEIs are ready to enroll students from Iraq in Bachelor's, Master's and postgraduate programs including English-taught programs. They also provide distance learning opportunities in the field of information technologies, economics and company management, management. The Russian language is also taught remotely.
Nizar Al-Khairalla highly appreciated the education system in Belarus, noticing that higher education is a priority topic for negotiations.
The Iraqi side is also interested in training of workers and specialists with secondary vocational education and vocational and technical education.
Minister of Education of the Republic of Belarus proposed establishing resource centers for vocational education and training in Iraq on a contractual basis for training of highly qualified staff for the social and production sphere in priority areas of the state's economic activity.