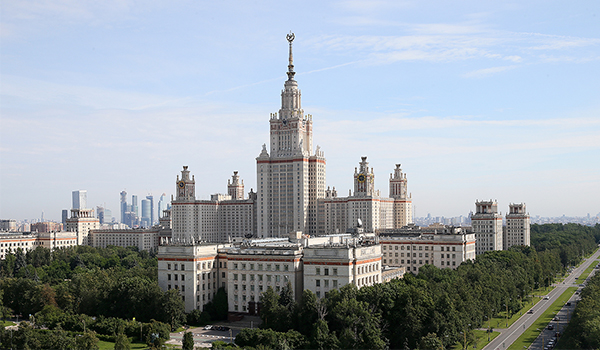 Lomonosov Moscow State University took the first place in the Russian University Ranking published by RUR Ranking Agency. It was followed by MEPhI (2nd position), and National Research Tomsk State University (3rd position).
A total of 74 universities participating in Russian Ranking 2019 represent 31 regions. The leader among the cities was Moscow represented by 20 universities. It was followed by Saint Petersburg represented by six universities. The third place was shared by Ufa and Kazan with four participants in each of the cities.
According to RUR Russian University Ranking, Top 10 Russian universities are the following:
1. Lomonosov Moscow State University
2. National Research Nuclear University MEPhI (Moscow Engineering Physics Institute)
3. National Research Tomsk State University
4. Moscow Institute of Physics and Technology
5. Novosibirsk State University
6. Saint Petersburg State University
7. Tomsk Polytechnic University
8. Peoples' Friendship University of Russia
9. ITMO University
10. National University of Science and Technology MISiS
Out of ten universities presented, eight participate in the University Competitiveness Enhancement Program (Project 5-100) and the other two (Moscow State University and St. Petersburg State University) are universities with a special status.
MEPhI Rector Mikhail Strikhanov says that a distinctive feature of RUR Ranking is that it takes into account the university's main activities and stability in the methodology. This allows universities to monitor, to a certain extent, their development over a sufficiently long period of time, since the ranking has existed for ten years. During this time, MEPhI has significantly strengthened its position in the global RUR Ranking, rising from 475th in the world in 2010 to 157th in 2019.
According to Andrey Rudskoy, Member of the Russian Academy of Sciences, Rector of Peter the Great St. Petersburg Polytechnic University, the university ranking helps applicants make a choice and understand the university strengths.
Regarding the positions of Peter the Great St. Petersburg Polytechnic University in RUR Ranking, there are improvements in all areas of activity. For a large university such as the Polytech, it is a very important and difficult task to maintain constant growth of indicators. Today the university initiates new activities, transforms the internal environment and modifies interaction with the external one.