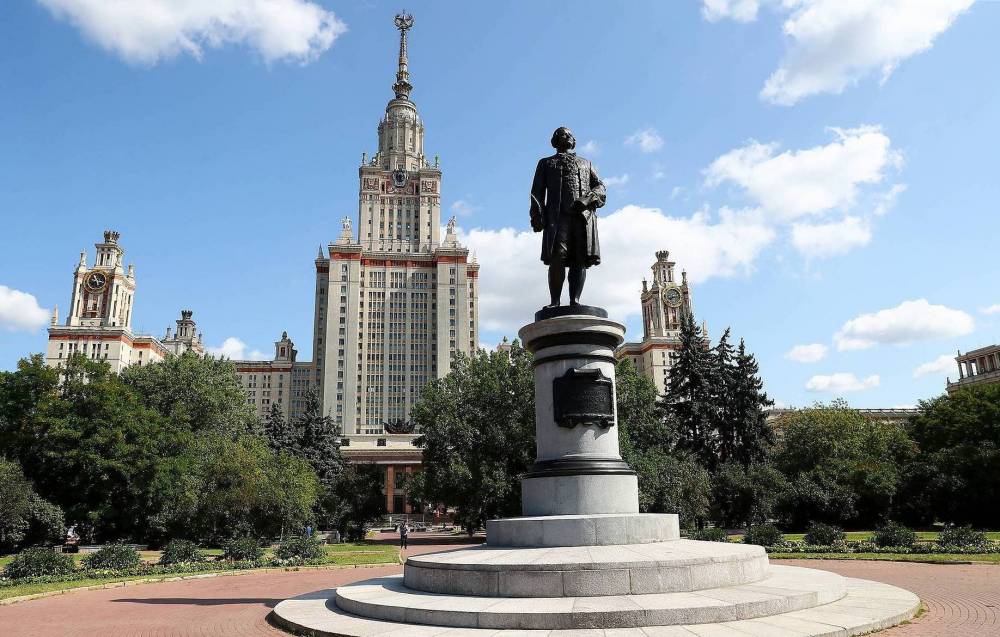 The British company Quacquarelli Symonds (QS) has presented the ranking that analyzes correlation between HEIs' performance and subsequent employment of their graduates. Thirteen Russian universities have entered Top 500.
Moscow State University has become a Russian leader and entered 101 - 110 group, which corresponds to its position in the last year's ranking.
MSU holds the 21st position in terms of "Graduates' Results". In this section QS experts analyzed almost 30,000 most innovation-oriented, creative, wealthy people in the world, entrepreneurs, philanthropists in order to identify the universities that educate future leaders.
According to MSU Rector Viktor Sadovnichy, Moscow University is listed among 25 best universities in the world by the criterion "Success of Graduates" and holds 54th position by the criterion "Reputation among Employers". It is competing for employers with the world's largest universities on equal terms and is doing this very gracefully. He noted that the university was actively interacting with the industry and technology companies.
'The university quickly responds to new technological challenges, building research areas, which are developed in the world's top laboratories, into the educational process. Eventually, our graduates have a wide range of scientific and practical competencies,' added Rector.
St. Petersburg University holds the second position among Russian universities, like in the previous year. It is listed in 161-170 group, which is a bit lower than in the previous ranking (141-150).
Moscow State Institute of International Relations (MGIMO) holds the third position, entering group 191-200. At the same time, according to ranking compilers, MGIMO holds the top spot in the world in terms of "Graduate Employment Rate", which measures the percentage of students who have a full-time or part-time job for 12 months after graduation.
Bauman Moscow State Technical University and National Research University Higher School of Economics (HSE), holding the fourth and fifth positions among the best Russian HEIs from the perspective of graduate employability, have improved their positions and entered Top 250 of the world ranking.
Other Russian universities have entered 301-500 group. These are Moscow Institute of Physics and Technology (MIPT), National Research Nuclear University MEPhI (Moscow Engineering Physics Institute), National University of Science and Technology MISiS (NUST MISiS), Nobosibirsk State Technical University (NSTU NETI), Novosibirsk State University (NSU), Plekhanov Russian University of Economics, Peoples' Friendship University of Russia (RUDN), Tomsk Polytechnic University (TPU). The last two universities are new in the ranking.