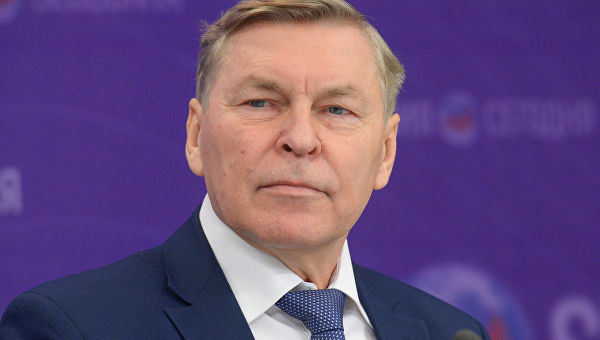 Agreements on mutual recognition of academic credentials like the document that has been recently signed by Russia and Hungary encourage universities, departments and faculty members to perform better and enter the international arena. Vladimir Filippov, Chairman of the Higher Attestation Commission (HAC), Academician, Rector of Peoples' Friendship University of Russia (RUDN), told about the importance of such documents for the Russian academic environment in his interview to the Russian state news agency RIA Novosti.
— Why is the agreement between Russia and Hungary on recognition of academic credentials so important?
— Hungary is a country of the European Union, and Russia has not so many agreements on recognition of degrees with the EU member countries. I signed the similar document between Russia and France four years ago. And it is impossible to conclude such an agreement with Germany and some other countries with federal structure at the intergovernmental level: such countries do not have a unified system of diploma requirements— they differ in different territorial entities of these federations (lands, cantons, states, etc).
Meanwhile, such agreements significantly expand the horizons of academic and scientific cooperation. For example, Rector of Semmelweis University, the best medical university in Hungary, visited RUDN last week. He demonstrated that the mutual recognition of diplomas including those in medical education provides new opportunities for activating cooperation of leading universities of two countries.
Mutual recognition of academic credentials improves education quality as it encourages universities, department and faculty members to perform better, enter the international arena — all joint programs and projects must have updated content. Both cooperating parties are aimed at improving quality, given that information on program content, professors, education content and technologies is spreading quickly. Universities and departments try to improve the level of the joint programs being implemented.
— Talking about Europe, do we only have mutual recognition with France and Hungary?
— In these cases, it's rather automatic recognition. Let's exemplify. RUDN has the greatest number of joint programs among all Russian HEIs, about 150 joint programs. The considerable part of them — with the universities of Germany, England, Spain, Italy, aside from HEIs of the CIS or SCO countries. Many countries do not have a common state system of diploma validation, it is universities that act as guarantors of each diploma issued. And if they trust their partner university, each of them issues its own document of higher education following the implementation of a joint educational program.
— Must diploma recognition be provided in the agreement?
— If agreements are signed at the country level, e.g., between Russia and France, Russia and Hungary, Russia and China, such diplomas will be recognized automatically. At the same time, Russia has such agreements simultaneously concluded with other countries, e.g. with the CIS countries. This means that these countries also recognize degrees automatically. Besides, we have signed an agreement with China so the joint program with China— two diplomas obtained - will be recognized at least in these two countries.
— How does it help students, why are they interested?
— Simple academic cooperation— e.g. exchange education— when students are to go to another university, spend a semester or a year there and come back. And it usually happens that at home they are required to retake all or some of missed disciplines, even if they studied them at partner university. Certainly, this holds back student mobility severely. If the agreement provides that all subjects will be credited, that's a different matter.

But as part of joint double degree programs students can obtain diplomas of two universities at once. This is a more encouraging form of academic cooperation. For example, the parties agree that students of a certain Master's program spent their first year of study at one university, and the second year at partner university. It's a more common practice for Master's studies because about 70% of Master's disciplines are determined independently by Russian HEIs, they have more freedom. Although, agreements on double Bachelor's degrees are also signed. It is important that departments and universities harmonize their curricula and programs so that university teachers entrust each other with the task of giving lessons and take exams. Russian students spend a year or a semester in France, Germany or Spain— when graduating they receive the diplomas of RUDN and the foreign partner university. The credentials are recognized in both countries, which is not only interesting but also useful for students, they understand that this increases their chances for successful career.
Besides, academic cooperation encourages learning of foreign languages at both spoken and professional levels. For example, it is logical to develop programs with Hungary in Russian, Hungarian and English, and, similarly, with Germany, Spain, China, France, and other countries in corresponding languages. And an additional foreign language is always a competitive advantage.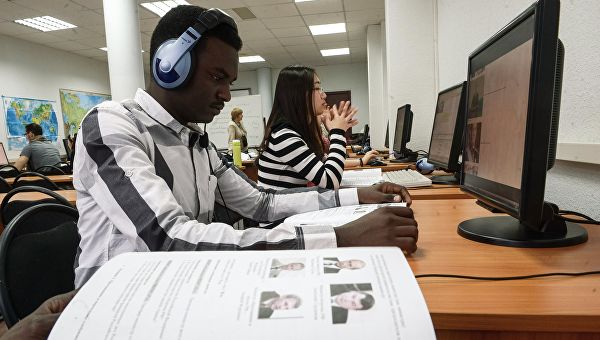 — How are such programs codified by law?
— At the initiative of leading HEIs, St. Petersburg State University, Higher School of Economics, RUDN, and others an article on network cooperation between higher education institutions in implementing joint educational programs was included in the Federal Law "On education in the Russian Federation" of December, 2012. At the same time high-level Russian universities even without a relevant regulatory framework started implementing such programs much earlier.
— Sometimes such form of cooperation is said to have a corruption component.
— The corruption component here is much smaller then in case of our own educational programs. The point is that international academic cooperation is an indicator of a high hurdle which can be overcome only by leading universities. Their reputation depends on the quality of joint programs, double degree programs. All HEIs of Project 5-100 expand the network of international partners including the number of joint educational programs. It takes about a year on the average to create such a program and ensure its quality. Universities conduct negotiations, agree upon educational programs, approve official texts of working programs in detail.
— If, suppose, RUDN students pursue a joint program with a Hungarian university, will they be able to work in Hungary with this diploma? They do not need certificates and approvals — is this automatic recognition?
— Yes, this is automatic recognition of the diploma of a Hungarian university in Russia, of a Russian university in Hungary. Again, this is not always possible at the state level. But this is no obstacle for academic cooperation between universities which have a mutual trust in education quality. For example, we do not have a similar agreement with Germany— the German system is different, diplomas are recognized in lands, and not in the country in general. But students and universities implement joint programs with leading Russian HEIs. They understand that graduates with two diplomas have an employment advantage, especially at those companies and organizations cooperating with the Russian Federation. And that's not just the document that's a problem— as a rule, they speak Russian and German, understand our specific features, have required competencies.
— We have moved from joint programs to network interaction of HEIs. What are specific features of multilateral academic cooperation?
— Joint educational programs, network interaction between leading universities is an inevitable path of development of academic mobility. As far back as in 2011, in the Year of innovations in the CIS, one of the three projects that won the competition of innovative projects in the CIS, was the Network CIS university. The results were summed up at the CIS Forum at MGIMO with the participation of the President of the Russian Federation. The Network CIS university was created at the initiative of RUDN, and, as a result, our Vice-Rector even was awarded a certificate of appreciation of the Council of Heads of the CIS countries, a very prestigious and rare award.
Objectively speaking, before that time, when Andrei Alexandrovich Fursenko was the Head of the Ministry, the creation of the university of the Shanghai Cooperation Organization was underway—. The corresponding agreement between the Ministers of education of the SCO countries was signed.
The Network universities of the CIS and SCO countries were established about 10 years ago. They include leading universities of Russia and other states: 26 —in the Network CIS university, 80 — in the SCO university. Each country has a national rector's office of the Network university which is responsible for the quality of each educational program. Other universities have a monumental desire to join this academic mobility project but the selection criteria are unattainable for most applicants. Annually 1-2 HEIs are usually added to the Network university. This alone indicates that universities-members of these Network universities have strict requirements to the level of this cooperation ensuring high quality of joint educational programs, confidence in the results of this cooperation.