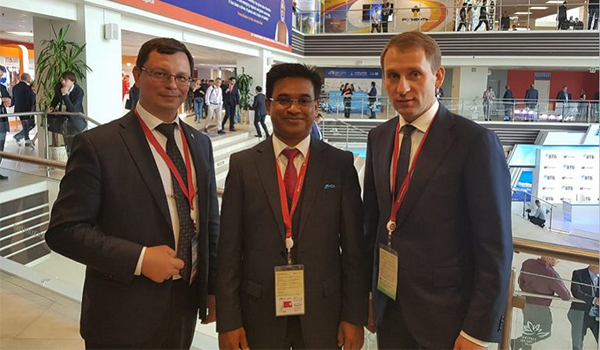 The prospects for exporting educational services provided by Russian universities were discussed at the V Eastern Economic Forum held in Vladivostok.
As part of forum the Russian-Indian business dialogue and the Indian-Russian Youth Forum were held. Zaman Sayed, Doctor of Medical Sciences, Professor, Head of the Center for International Education, one of the largest Russian companies attracting foreign students to Russian universities, took part in these events.
Currently, the Center for International Education is starting to establish student campuses in the Russian Federation with comfortable living conditions and well-developed infrastructure not only for studies, but also for recreation and sports. This work is supported by the Government of the Russian Federation and receives active assistance from the constituent entities of the Russian Federation. The company implements its projects in Perm, Yoshkar-Ola and Orenburg.
Zaman Sayed spoke about the importance of attracting Indian capital to the Russian educational sector and searching for the most effective ways to invest.
The issues of Russian education export were discussed by the President of the Center during personal meetings with Minister of the Russian Federation for the Development of the Far East Alexander Kozlov, Minister of Science and Higher Education of the Russian Federation Mikhail Kotyukov, and Deputy Prime Minister of the Russian Federation - Plenipotentiary of the President of the Russian Federation in the Far Eastern Federal District Yuri Trutnev.
Among others, a question was raised regarding the need for building a student campus on the territory of one of the largest universities in the eastern part of Russia. The parties agreed on the feasibility of this project. Its implementation will result in establishment of a campus that meets modern standards.