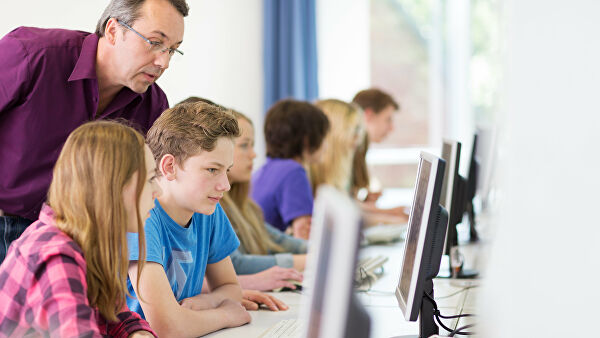 Peoples' Friendship University of Russia (RUDN University) has created an educational e-library for digital cooperation and online courses for educators and employees of Russian schools abroad. All resources are publicly available.
The e-library is an information platform with digitalized and electronic textbooks, online courses, multimedia resources with the cultural and educational content in the Russian language. The library comprises methodological literature, journals and newspapers, dictionaries, children's literature, and Russian folklore. The educational courses in 23 areas are also paced on the platform.
"The e-library is available at any geographical point with Internet access, does not require authorization, contains various information related to learning the Russian language and the socio-cultural environment and to acquiring knowledge in different areas using the Russian language. The portal also familiarizes its visitors with current events and news of cultural, social and academic life," said Galina Novikova, Director of the Center for the Development of Digital Technologies in Educational Processes of RUDN University.
The feedback from the portal is provided by librarians who can answer any questions related to the portal performance, studies, and the use of the e-library content.
The university has also developed online courses: Digital Pedagogy; The Cultural Heritage of Russia in the Multilingual World. These courses have been already completed by over 500 people from 30 countries: Great Britain, Belarus, Bulgaria, Vietnam, Greece, Georgia, India, Spain, Italy, Kazakhstan, Canada, Kyrgyzstan, Lithuania, Luxembourg, Malta, Moldova, Myanmar, the Netherlands, Nicaragua, Poland, Romania, Serbia, Syria, Slovakia, the USA, Turkey, Uzbekistan, Ukraine, Croatia, South Korea.
The Digital Pedagogy course will familiarize teachers with new approaches to application of information technologies in education, the most useful online resources for distance learning, instructional design basics, etc. Development of the method for assessing the level of formedness of educators' digital literacy is an important part of the project, " said Ekaterina Khomenko, Director of Distance Learning Programs at the Institute for Advanced Training and Retraining of RUDN University.
To create this methodology, the following criteria for digital literacy assessment in three groups were developed in three groups: Digital Consumption Competencies; Competencies in the Field of Use of Digital Technologies in Educational Work; and Digital Security Competencies.
The e-library for digital cooperation and online courses have been created as part of the project "Building a Space for Digital Cooperation" by Peoples' Friendship University of Russia using the funds of the grant the Federal Agency for the Commonwealth of Independent States Affairs, Compatriots Living Abroad, and International Humanitarian Cooperation (Rossotrudnichestvo).
E-libary: https://roslib.rudn.ru/