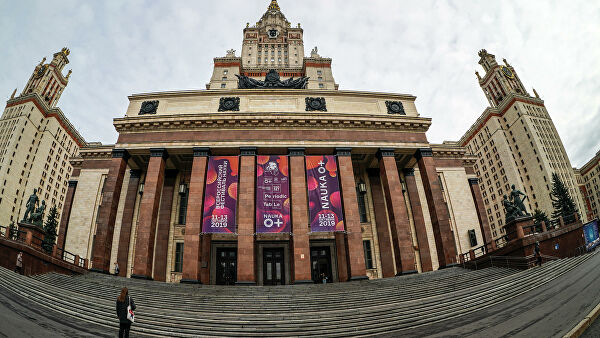 Regional Russian universities have strengthened their positions in QS University Rankings: Emerging Europe & Central Asia.
Samara University has taken 98th position, entering Top 100 of the ranking for the third time. Over the last three years, it has progressively improved its consolidate figures compared with average values for universities of Eastern Europe and Central Asia.
According to Vladimir Bogatyrev, Acting Rector ad interim, Samara University has moved up in the ranking thanks to quantum growth of publication activity indicators and an increase in the percentage of international students. Today over 1,000 international students from 73 countries study at Samara University.
Over a year, South Ural State University (SUSU) has climbed seven positions up to 128th place, showing its best result in this ranking, according to Olga Yaroshenko, Vice-Rector for International Relations. QS analysts noted that the university had seriously improved its academic reputation and reputation among employers. Meanwhile, improving positions in rankings is not a goal in itself. Rankings reflect the positive changes in the university made, in particular, thanks to recommendations of international rating agencies. SUSU is planning to strengthen its efforts as part of international scientific collaborations and improve international transparency to enter subject rankings for engineering and natural sciences.
Rector of University of Tyumen (UTMN) Valery Falkov positively evaluates the university position (211—220 positions) in the ranking. Over the last years, UTMN has become a global leader in general and agricultural acarology, a key player and driver of individualization in the Russian higher education system. It has developed the most productive relationships with employers, achieved good results in joint innovative activities with industrial partners. Thus, a goal to enter rankings is not a goal in itself for the university. The main thing is that it ensures new quality of research and teaching.
According to Rector of Don State Technical University (DSTU) Besarion Meskhi, presence of DSTU in the 251-300 group in the ranking indicates a good academic environment in the university. Analysts traditionally identify the strengths of the university including a ratio of international students to Russian students, the number of academic staff with an academic degree, and reputation among employers. Today DSTU switches to a digital university model, acting as a coordinator of the project for establishing the South Research and Education Center in the region. These and other steps will allow the university to improve its indicators in international and Russian rankings.