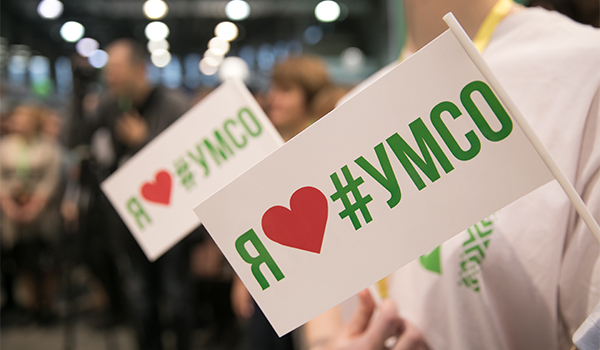 The III Ufa International Education Fair will be held at the VDNH-EXPO in Ufa, the Republic of Bashkortostan on November 06-09, 2019. It will be organized by the Government of the Republic of Bashkortostan, the Moscow International Education Fair, and Bashkir Exhibition Company.
Accreditation in Education Company and Higher Education Discovery are media partners of the Fair.
The main mission of the Fair is to present all main areas of the modern education system, new technologies and training aids, exhaustive information on the staff retraining system, opportunities provided by supplementary and business education.
The Fair combines the exhibition and the business program, which is interesting and useful to each resident of the region.
Exhibition exposition
The Education section will bring together leading universities and educational institutions of the Republic of Bashkortostan and Russia. Educational technologies, models, development programs; distance education, educational Internet projects will also be presented. Bashkir applicants will be able to get assistance in developing a professional identity and choosing a profession as a start for a successful career.
The best language schools, education centers and preparation courses for the Basic State Exam and the Unified State Exam; private schools and kindergartens will be presented in the Supplementary Education section.
The exhibition traditionally brings together the largest Russian publishing houses that publish specialized and educational literature, as well as organizations representing IT technologies in education: software, modern security systems; information training aids, multimedia, brain games; media equipment for educational institutions.
Business program
The Fair will include discussions in the formats of round tables, panel discussions, as well as practical master classes on the following thematic clusters: «Preschool Education», «Supplementary Education», «General Education», «Secondary Vocational Education», «Higher Education», «Inclusive Education», «Continuing Education».
Results of 2018
• In 2018, the Ufa International Education Fair «Education of the Future» brought together 124 exhibitors from 14 regions of Russia.
• Over 16,500 people attended the exhibition.
• As part of the business program 500 speakers participated in over 200 events devoted to digitalization of education.
We kindly invite you to participate in the exhibition and the business program of the Ufa International Education Fair - 2019!
Organizing committee: 8 (347) 246-42-44, 8(347) 246-42-72
E-mail: onk@bvkexpo.ru, umso.bvkexpo.ru