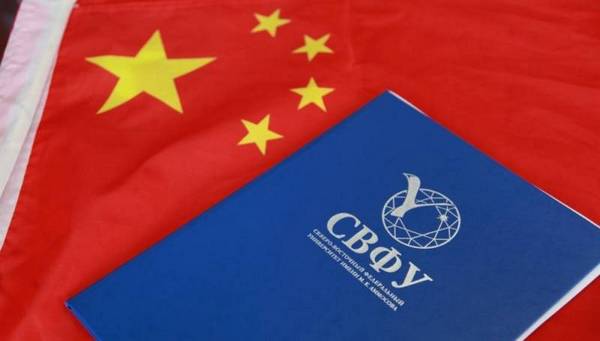 North-Eastern Federal University has established the Russian language centers at two large Chinese universities — East University of Heilongjiang (Harbin) and Jilin Normal University (Siping). These centers will promote not only cultural education, but also scientific and research cooperation between two countries. As early as the first days the teachers and students of East University of Heilongjiang attended a lecture in Russian literature and got acquainted with proprietory methodologies in linguistics and teaching literature as part of the professional development course. The Russian language olympiad was also held for third-year students.
The project is implemented by North-Eastern Federal University and is funded by the grant of the Ministry of Education which was won by the Faculty of Philology in 2019. It is aimed at making the university a part of the information and educational space of north-eastern China. For this Yakut university implements main and supplementary Russian-taught educational programs, conducts joint research, implements large-scale cultural and educational projects and carries out presentational and recruiting activities.
As part of the project North-Eastern Federal University cooperates with eight Chinese universities, holds joint scientific and practical conferences and implements double degree programs. It is necessary to emphasize that North-Eastern Federal University has been cooperating with Chinese colleagues for several years now, and 120 citizens of China are pursuing various programs now in Yakutsk.
The centers established by North-Eastern Federal University are fundamentally different from other Russian centers in China. They are aimed not only at holding cultural events, but also at creating a single academic sphere where research projects will also be developed.
According to Nyurgun Maksimov, Director of the Institute of Eastern Studies of North-Eastern Federal University, the centers have been established as structural subdivisions of Chinese universities, and the Faculty of Philology of North-Eastern Federal University provides methodological support and helps with literature and events. The centers have not been established for cultural purposes only, they also promote the Russian language and literature in China and bilateral cooperation. In 2020 they will become a platform for scientific cooperation between Russia and China.
In 2020 North-Eastern Federal University is planning to hold the III Forum «Russian Studies in Russia and China» in cooperation with East University of Heilongjiang. China is an important strategic partner for Russia, and, of course, deepening understanding between two nations depends on linguistic communication.