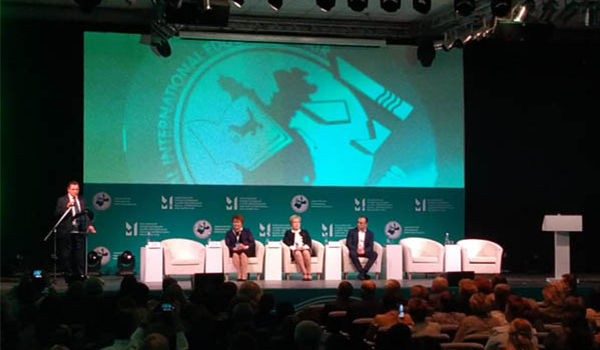 II Baikal International Education Fair took place in the Sibexpocenter in Irkutsk on October 03-05, 2019.
The Fair brought together representatives of Moscow and St. Petersburg, Bashkortostan, Buryatia, Udmurtia, Krasnoyarsk, Perm, Primorsky, Altai Territories, Novosibirsk, Kemerovo, Rostov, Chelyabinsk, Kaluga, Sverdlovsk, Tomsk, Orenburg, Kurgan, Tambov, Voronezh, Omsk Regions and the Republic of Crimea. Foreign partners from India, the USA, Germany, France, Mongolia, China also took part in the Fair.
The ambitious program of the Fair consisted of six clusters: «Higher Education», «General Education and Quality Evaluation», «Preschool Education», «Secondary Education», «Career Guidance» and «Supplementary Education, Gifted Children».
Various forums, strategic sessions, seminars and round tables were held as part of the Fair. The content and prospects of the national project «Education» in the Irkutsk Region and other regions of Russia were discussed. On October 04, a cooperation agreement was signed between the Ministry of Education of the Irkutsk Region and Grenoble (France).