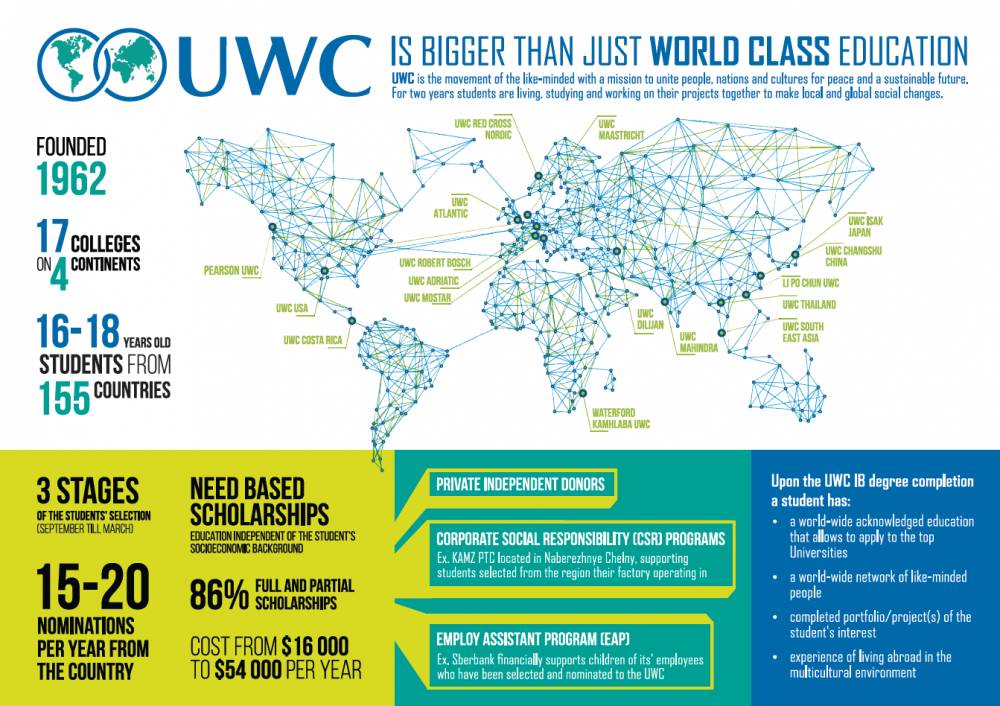 UWC announces that the applications for Russian candidates are open till November 15, 2019! Don't miss your chance!!!
UWC is a global education movement, founded in 1962. Teaching is conducted under the two-year International Baccalaureate (IB) Diploma programme, the important part of which are socially minded projects and personal growth through creativity, sports, and research. UWC makes education a force to unite people, nations and cultures for peace and a sustainable future.

Today, UWC has 18 schools and colleges on 4 continents, one of which is located in Armenia – UWC Dilijan College.
The benefits of studies at UWC:
a deliberately diverse student body from many different national, socio-economic, cultural and political backgrounds, sharing of knowledges and experience.
education under the most recognised global pre-university programme and an opportunity to go to the leading universities of the world.
developed social and creative elements that help the students to fulfil potential and to open new horizons before them.
the international teaching body, the combination of theoretical and practical studies, advanced learning technics.
opportunities to realize own ideas aimed at making the world a better place.
Any high school student from Russia, who is 16 or 17 years old on 1 September, 2020, may apply. UWC Russia (@UWC Russia) selects highly capable and caring young people, the broad grant system allows students to study regardless a families' financial circumstances.
More details about the admission process and colleges: www.ru.uwc.org.