Over 16 years of development, the Asia-Pacific Quality Network has become one of the largest world quality assurance networks and the most influential international organization in this Asia-Pacific region.
2019 APQN Annual Conference (AAC) and AGM aroused great interest of the academic community not only in the region but all over the world.
Vladimir Navodnov, Director of the National Centre for Public Accreditation, one of the main developers of the Accreditation System in Russia, highlighted the importance of the APQN Conference for cross-border higher education and quality assurance. The main theme of the conference Quality Assurance in the Asia-Pacific Region: Insight into the Future and sub-themes:
1) Innovative approaches to the development of internal QA: transforming challenges into opportunities;
2) Application of new technologies in evaluation and accreditation of programs, Institutes and long distance;
3) Cultural diversity and its implications for the quality of Cross Border higher education;
4) Role of institutions and students in the enhancement of Quality Culture in higher education.
Higher education in the Asia-Pacific observes highly intensive development in the last decade. Regional countries are actively exploring the experience of education systems of the United States of America, Great Britain, Russian Federation, developing their own potential and offering new approaches to assessing the quality of education.
Implementation of electoral and reporting activities of the General Assembly took place at the end of the conference. The sixth composition of the APQN Board members was elected for a three-year term (2019-2022). The new APQN Board includes representatives of China, India, Taiwan, Sri Lanka, Vanuatu, Russia.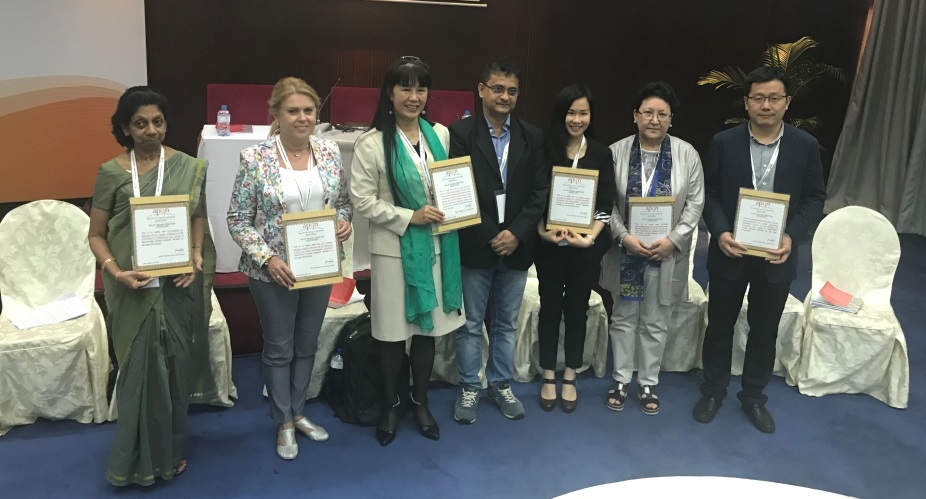 Prof Dr. Jianxin Zhang was re-elected APQN President for the second term, Prof. Dr. Galina Motova was elected APQN Vice-President. For the first time, a Russian representative is elected to such a high position in international organization of higher education. Prof. Dr. Galina Motova is the Deputy Director of National Centre for Public Accreditation, Editor-in-chief of the Accreditation in Education journal. For Russia, being the full member of the Bologna process, such promotion is becoming more important in increasing attention and influence in the Asian region.