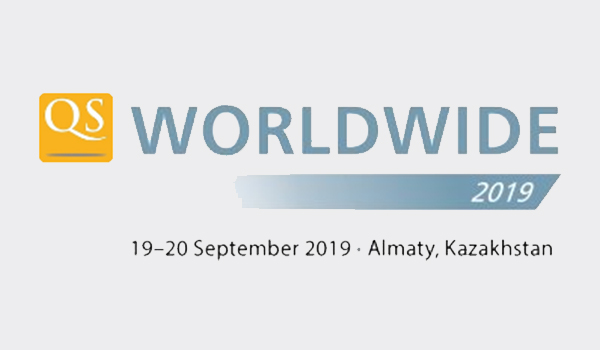 QS WORLDWIDE 2019 themed "Journey to Global Prominence: Harmony of Human Heritage and Advanced Technology" will be held in Almaty, Kazakhstan from 19-20 September 2019.
This is the first major QS conference organized at the heart of the ancient Silk Road, which is now revived under the China-led One Belt One Road (OBOR) initiative. While physical infrastructure is a key component of OBOR, equally important is the development of an "intellectual superhighway" that re-connects the East and West of the Eurasian continent in shared prosperity and harmony. Higher education will therefore serve a critical role. Acting as a strategic partner for QS WORLDWIDE 2019 is the Silkroad Universities Network (SUN).
Hence, higher education professionals are invited to join QS WORLDWIDE 2019 in Kazakhstan to share their professional experiences, support the advancement of higher education within Central Asia; and use the opportunities offered by the OBOR, SUN and related initiatives.
Some of featured speakers include:
"Developing an interdisciplinary graduate programme in climate change adaptation and resilience"
Professor Mukhambetkali Burkitbayev, First Vice-Rector, Al-Farabi Kazakh National University
"Building sustainable capacity for higher education reform in transitional countries"
Mr. Alan France, 1st Deputy Rector (Academic), University of Westminster / Westminster International University in Tashkent
"Higher education management in the 4th industrial era: Best practice from UNISSA"
Dr. Adam Jait, Director for Promotion of Knowledge & Languages, Sultan Sharif Ali Islamic University