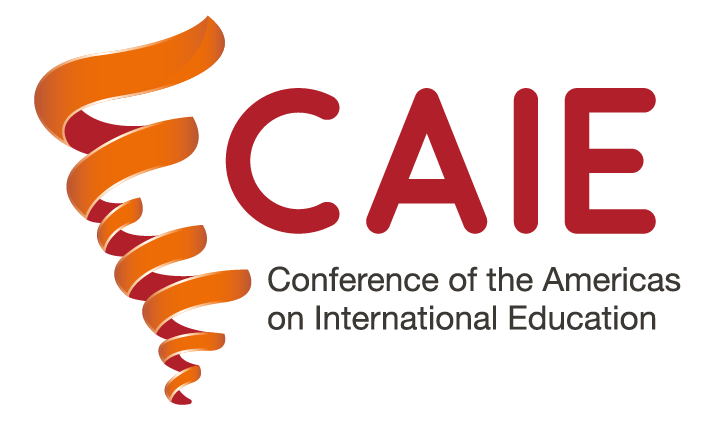 Drawing from various case studies presented in their book "Globalizing University Research: Innovation, Collaboration, and Competition" (2017), the authors will share how HEIs from different regions of the world are innovating their approach and establishing broad international networks to enhance research collaboration and have a favourable impact on the development of their communities.
SPEAKERS:
PROF. KIKI CARUSON
Assistant Vice President for Research, Innovation and Global Affairs
University of South Florida
PROF. KAREN HOLBROOK
Regional Chancellor Sarasota-Manatee Campus
University of South Florida
MODERADOR:
CLARE OVERMANN
Head, Higher Education Initiatives
Institute of International Education
USEFUL INFORMATION:
FREE WEBINAR
Date : May 7, 2019 @ 2PM (Montreal EDT)
Languages: English
For more information, please contact the CAIE team via email: caei@oui-iohe.org
ABOUT CAIE COLOMBIA 2019 (OCTOBER 23-25, 2019)
The Conference of the Americas on International Education (CAIE) is the continental forum, par excellence, that brings together the key decision-makers involved in the internationalization of higher education in the Americas to strengthen contacts, exchange experiences and prepare the future of academic cooperation in the region.
The increased presence and dynamism of Colombian HEIs and associations on the international stage demonstrate their continued commitment to the advancement of a common inter-American forum to hold discussions regarding current challenges, best practices and future trends in the field of international education.

About 20 Colombian HEIs, both public and private, along with key players in the higher education sector, make up the host committee of CAIE's sixth edition and their commitment to this important event has allowed the conference to be held in Colombia in 2019.
CALL FOR PROPOSALS FOR CAEI-2019 IS NOW OPEN!