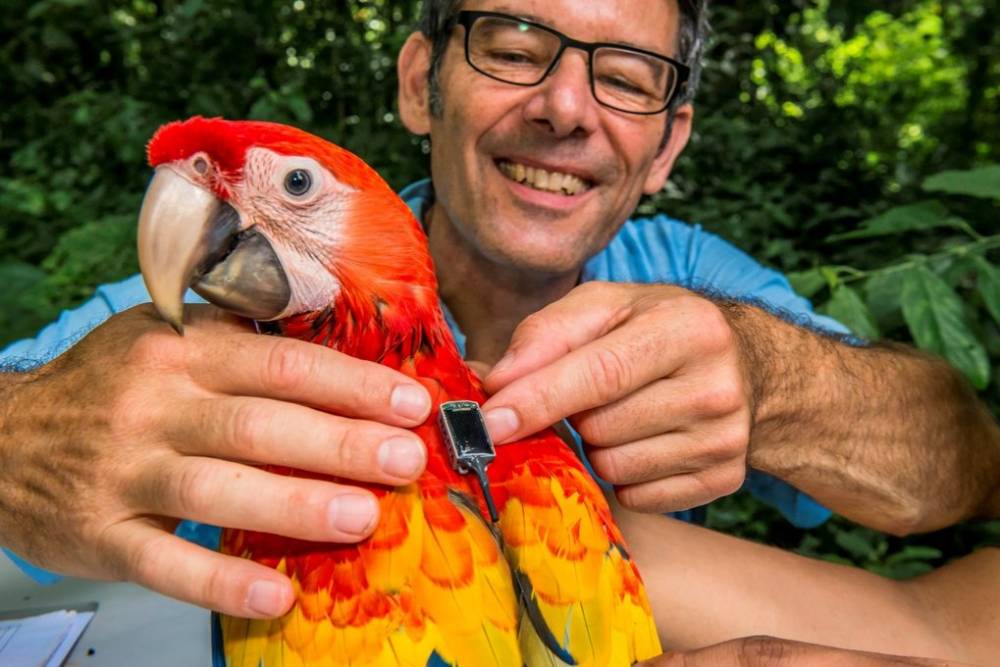 The Russian-German animal movement monitoring system ICARUS (International Cooperation for Animal Research Using Space) was put into operation. Currently, engineers and scientists are actively testing the system, including performance testing of components on board the International Space Station (ISS). It is planned that in the fall and winter of 2019, after the successful completion of all tests, the ICARUS system will be available for use by a wide range of scientists and researchers.
ICARUS is a joint research project between the German Aerospace Center (DLR), the Russian space agency Roskosmos, and the University of Konstanz under the leadership of Martin Wikelski from the Max Planck Institute of Animal Behavior in Konstanz. With the space-based observation system, scientists want to find out more about the life of animals on Earth: on which routes they migrate, under what conditions they live and, above all, how they can best be protected.
For the worldwide observation of thousands of animals, large amounts of data must be sent smoothly and safely from the transmitters into space and back again. After completion of the tests and evaluation of the results, ICARUS will be released for routine operation. By the end of 2019, scientists worldwide should be able to work with Icarus. The associated research projects on the Russian side will be managed by the Institute of Geography of the Russian Academy of Sciences (IG-RAS).