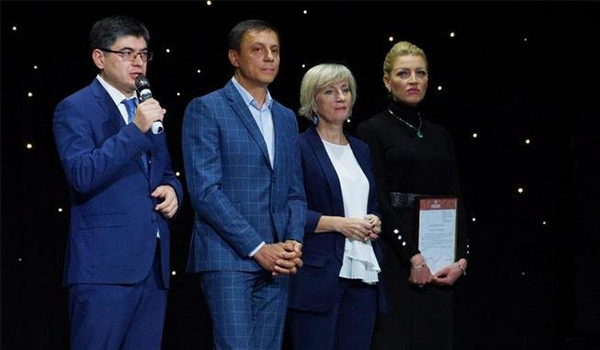 The Uzbek Cultural Center opened at Kazan Cooperative Institute of the Russian University of Cooperation (KCI RUC) with support from the Consulate General of the Republic of Uzbekistan.
As part of the event the panel session "Tatarstan - Uzbekistan: Dialogue of Two Cultures" was held and an agreement on cooperation between the Institute and the Silk Road International University of Tourism (Samarkand) was signed.
The ceremony was attended by Fariddin Nasriev Consul General of the Republic of Uzbekistan in Kazan, Alsu Nabiyeva, Rector of KCI RUC, Abdulaziz Akkulov, Acting Chairman of the State Committee of the Republic of Uzbekistan for Tourism Development, and others.
The center will promote friendly relations between students, international cooperation in science and education, and cultural exchange.
It will conduct culinary master classes in Uzbek cuisine, lectures on Uzbek culture and arts, language courses, promote the tourism potential of Uzbekistan and provide adaptation assistance to Uzbek students studying in Tatarstan.