The participants of this session in Artek were chosen in online competition, i.e. foreign pupils or young fellow students from abroad, had to introduce the team, record a video, read a poem or tell about popular Russians living abroad, and post their work in social networks. Many teams successfully completed all three assignments, and won the desirable trip to the international children's center.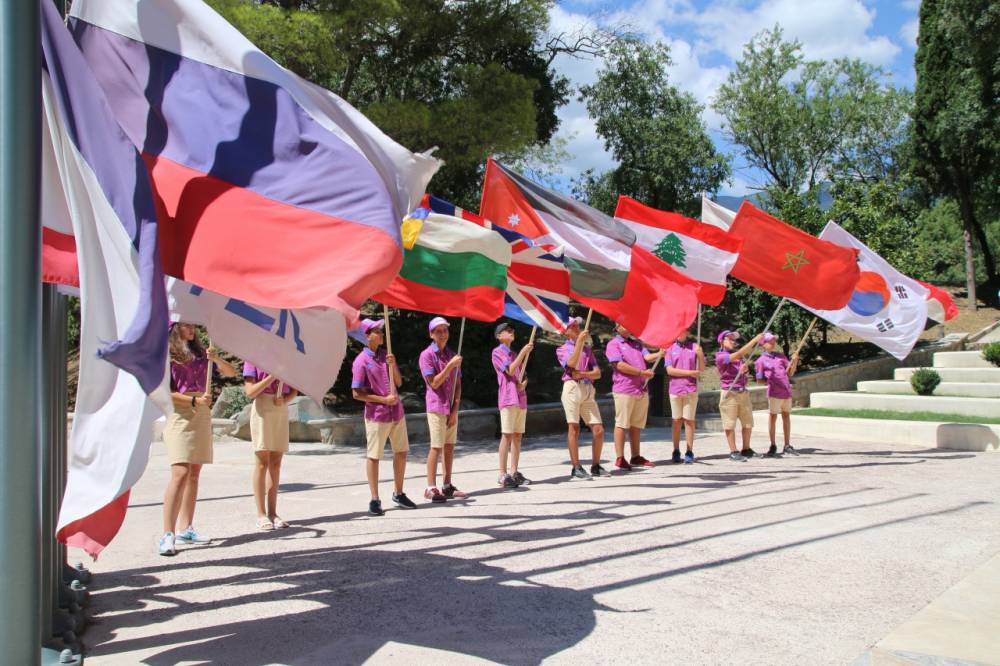 In total, 60 teams from 32 countries of Asia, Europe and North America participated in the competition. Vacation on the Black Sea coast immersed 410 winners in the linguistic environment of the Russian language and culture. Fifteen volunteers of the Ambassadors of the Russian Language in the World Program, together with a teacher-methodist and curator lived in Artek during the session. They held a series of interactive classes for teenagers, played speaking games, Russian ball and gorodki games, taught them fancy flash mob dance moves to Divo Grad folk song, demonstrating the diversity of folk dances. Young travelers keenly discussed idioms and slang in modern speech, geographical and cultural-historical peculiarities of Russia.
Leading specialists of the Pushkin Institute came to Artek and lectured on the Russian language, rhetoric and local history, they also gave master classes (the project implementation is supported by the RF Ministry of Education). In addition to lectures, the professors practiced speaking exercises with children, sang songs and poems, read various texts in Russian.
At the closing ceremony of the Artek session, foreign students demonstrated the results of three-week classes with the best teachers and volunteers. They sang songs about friendship and joy, showed scenes from the play of ironic fairy tale "About Fedot, the shooter, bold bonny lad", which they rehearsed with great enthusiasm during the last days of the session.
At the end the traditional lottery was conducted, i.e. drawing of the certificates for free training at the summer courses of the Russian language in Moscow, at the Pushkin Institute. Happy winners of the opportunity to continue enhanced study of the Russian language were the representatives from Syria, Turkey and Spain.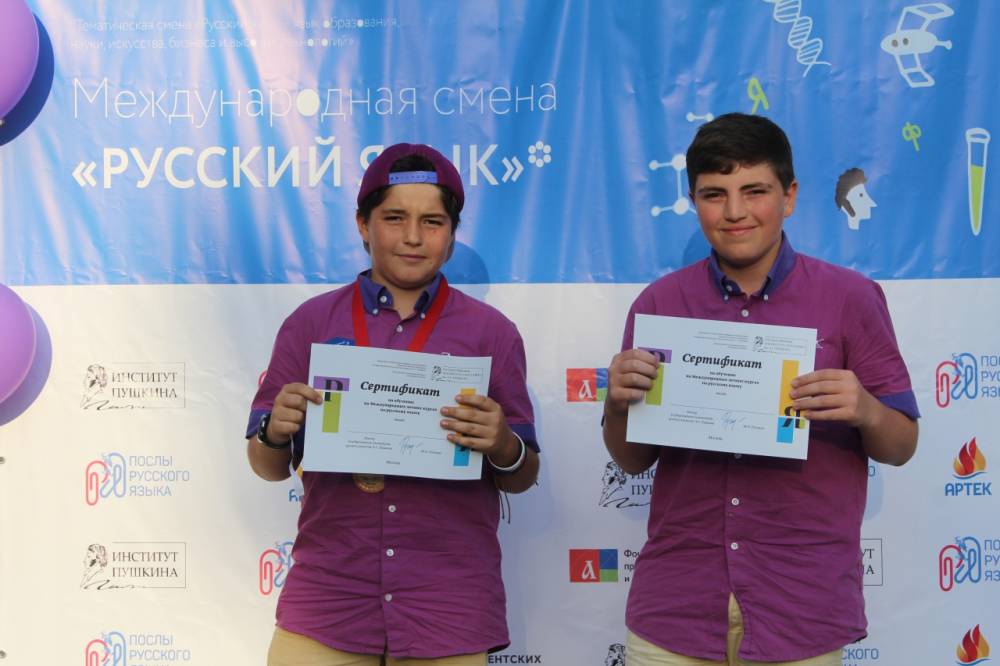 M. N. Rusetskaya, the Rector of the Pushkin Institute noted in one of her speeches, "It is difficult to overemphasize the importance and significance of such events in the lives of children from different countries. Artek unites children from different countries of the world. After leaving for their country, each of the pupils feels being a part of Artek and carries love for our country forever".