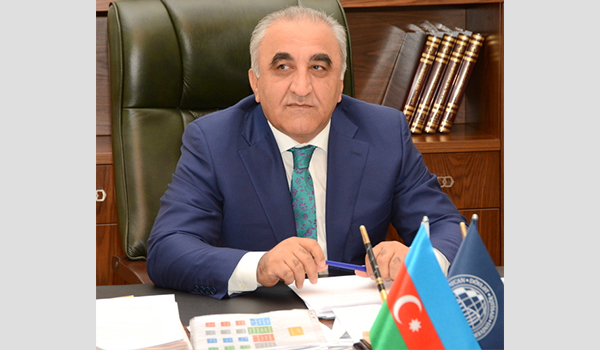 Rector of Azerbaijan State University of Economics (UNEC) Adalat Muradov told about digitalization of education in Azerbaijan at the EDCRUNCH 2019 Global Conference on Technology in Education in Moscow. He noted that this topic was very relevant for Azerbaijani universities.
UNEC established the the UNECExtern Distance Learning Center. At the first stage, the center will be able to educate remotely about 20,000 students. So far, it has launched several certificate programs, in particular, Chinese language courses have been started in cooperation with the Heydar Aliyev Foundation and professors from Chinese universities.
Azerbaijani universities are also planning to join forces with Russian universities and begin online training in Azerbaijan with them. This will allow them to attract the best tutors, both from Azerbaijan and from Russia, and will definitely contribute to improving the quality of higher education in Azerbaijan.
According to Muradov, universities need to create the necessary infrastructure to teach students remotely. He is sure that the quality of such training will be no worse than full-time education.