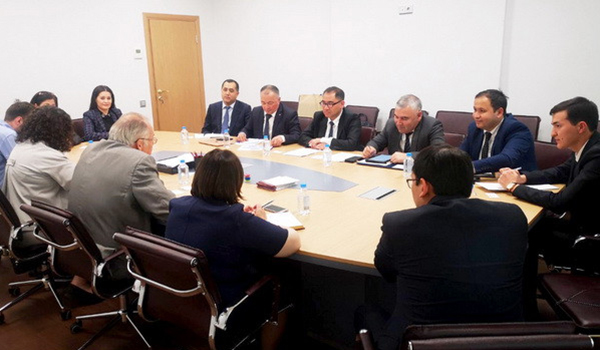 The Ministry of Finance of the Republic of Uzbekistan signed an agreement on cooperation with the Russian Presidential Academy of National Economy and Public Administration.
The document establishes the agreement of the parties on joint development and implementation of programs in the field of improving training, retraining and advanced training of civil servants - employees of the Ministry of Finance and employees of financial and accounting departments of budget organizations in the leading scientific and educational institution in Russia.
Full-time and distance learning of qualified scientific and pedagogical personnel in postgraduate and doctoral studies, conduct of consultations, research and academic events - seminars, conferences, symposia are planned. Also an exchange of experience and literature, information analytical, didactic materials, legal acts on public service, financial management and insurance, the joint publication of textbooks, manuals, publications in the media and scientific journal are planned to take place.
The parties will contribute to the development of direct partnerships between their units and specialists, including educational trips and internships, expansion of the international contacts. Representatives of the Educational center for training and retraining of employees, the financial and accounting units of budget organizations and the Institute of Budget and Tax Research under the Ministry of Finance of Uzbekistan will actively participate within the work to be fulfilled.
The contract is designed for three-years period with the possibility of further extension for similar periods.