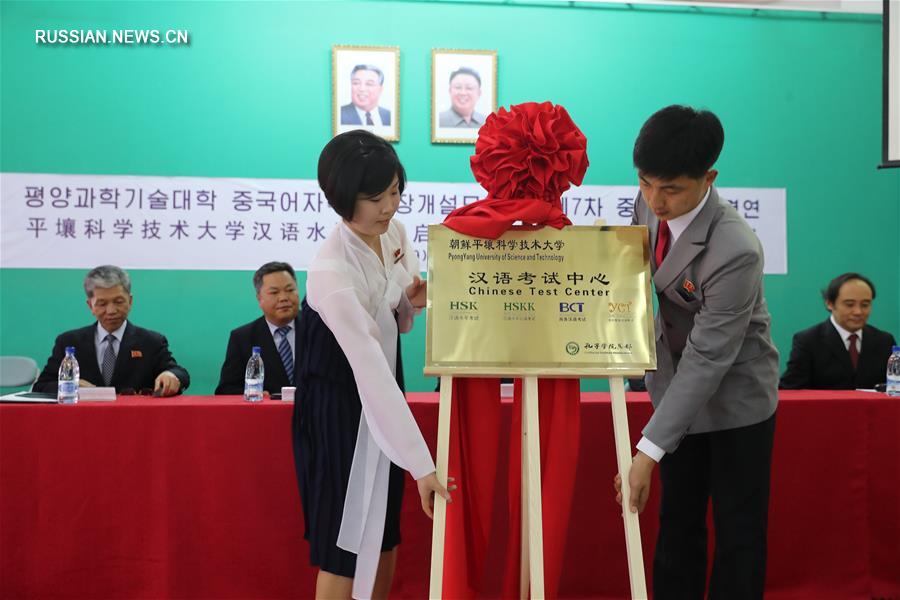 Pyongyang, May 7 /Xinhua/ -The opening ceremony of the country's first test center for the Chinese language proficiency took place in at Pyongyang University of Science and Technology. North Korea became the 137th country where a similar HSK center was established.
Zhao Guocheng, Deputy Chief Executive of the Confucius Institute Headquarters noted that the opening of a Chinese language examination center in North Korea will build a bridge for language and cultural exchanges between the two countries and provide a better learning platform for Chinese learners in North Korea.
The rector of the Pyongyang University of Science and Technology told that in the future the university would maintain close contacts with the Chinese side, guarantee the successful operation of the HSK center, and also do everything possible to raise the level of teaching Chinese in schools and increase students' aspirations for learning the Chinese language.
The HSK Center at Pyongyang University of Science and Technology will organize 4 types of examinations for evaluating the level of Chinese proficiency: HSK Chinese proficiency tests, HSKK speaking tests, YCT primary and secondary school student tests and business Chinese tests.
Pyongyang University of Science and Technology was founded in October 2010 with the joint efforts of North and South Korea, as well as with contributions of Koreans living abroad. The campus area occupies more than million square meters.