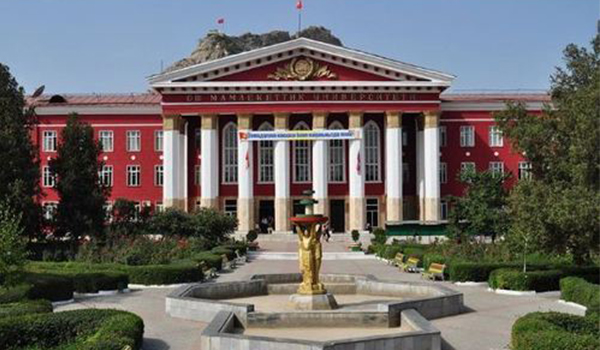 Kyrgyzstan's educational 'market' is specific to its geographic and linguistic neighbours. India is by far the biggest sender of international students to Kyrgyzstan – they make up almost half of the total international student population. The next largest sending countries are former Soviet neighbours Kazakhstan, Tajikistan, Uzbekistan and Russia. Students also come from Pakistan (which sends almost as many students as Russia – around 1,500) and a small number from Turkey, China and Afghanistan.
Five Kyrgyzstan universities host over 1,000 international students, three of which are medical institutes. South Asian students have long been attracted to Central Asia's medical education and it is likely that the students from India and Pakistan make up the majority of international students at these institutions.
The most popular HEI for international students is Osh State University. This is interesting as it's in the south of the country, far from the capital Bishkek (where the majority of Kyrgyzstan's 50+ HEIs are located) and because it's a multi-faculty university not a specialist institute (as per the medical institutes noted in the previous point).
International students mainly head to HEIs where education is free (Manas Kyrgyz-Turkish University) or where fees are relatively low ($900 p/a at Osh State, around $1,700 p/a at other popular HEIs). The American University of Central Asia, which atttracts around 400 international students, charges significantly more – around $6,300 p/a.
https://emmasabzalieva.com/2019/07/01/international-students-in-kyrgyzstan/