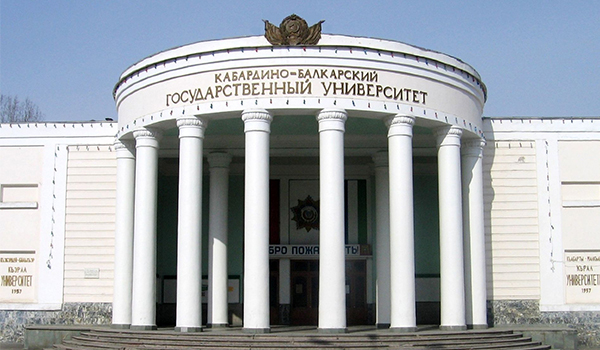 Uludag University (Bursa, Turkey) and Kabardino-Balkarian State University (Russia) will exchange medical students under the EU's Erasmus + program as part of the education export project implemented at KBSU.
Rashad Kimov, Head of the International Relations Department of KBSU, told about the visit of the representatives of Uludag University to KBSU. Professor Ekrem Kaya, Dean of the Faculty of Medicine of Uludag University and Professor Gökhan Göktalay, Director for Academic Mobility, clinical pharmacologist, visited the Faculty of Medicine of KBSU. During their visit Turkish scientists got acquainted with the activities of the Faculty of Medicine of KBSU, visited anatomical classrooms, attended classes, including English-taught classes for foreign students.
The next stage of international cooperation is selection of candidates from among fourth- and fifth-year students for participation in the student exchange program, which will last for one semester. In the future, teachers and interns will also take part in this program.
Professor Kaya, who was very impressed by KBSU, the Faculty of Medicine, and clinical facilities located in the Republican Clinical Hospital, expressed his hope that the universities would interact not only as part of academic exchange, but would also develop cooperation in different areas of medicine in the future.